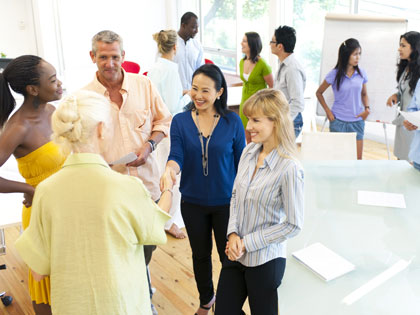 Substance Church uses Empowerment Track assimilation process to get new attendees involved.
Substance Church in Roseville, Minn., matches guests with four to seven new friends and a starter ministry within three months of attending its church.
"We know that the No. 1 cause of spiritual transformation is how many Christian friends you're doing life with at any given moment," says Lead Pastor Peter Hass.
Substance Church's assimilation process is called the Empowerment Track; counselors work with new congregants to learn more about them and find the best fit for them within the larger church family. Establishing early connections means these people are more likely to call the church home.
ONLINE: SubstanceChurch.com. Adapted from an article that appeared in the September/October 2011 issue of Outreach magazine.