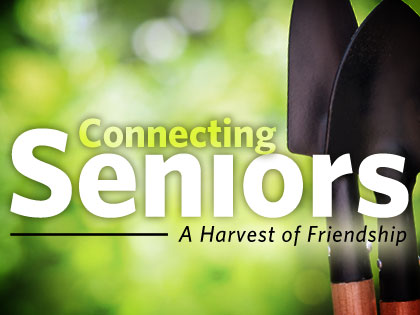 A church garden project connects seniors.
Digging in the dirt may sound like an unsavory job, but the 45 seniors involved in the Garden Project at New Light Missionary Baptist Church in Baton Rouge, La., are thrilled to reconnect with their home-garden roots and harvest a colorful array of delicious fruits and vegetables.
"Many of the people involved in the ministry grew up tending to gardens, so they're happy to do it again," says Riley Underwood, New Light's deacon and coordinator for church events.
New Light Missionary Baptist Church, which welcomes about 250 people each weekend, began the Garden Ministry in 2012 as a partnership with the Southern University Agricultural Research and Extension Center Program, which provided a grant to start the garden. The ministry provides senior members of the church with an opportunity for exercise, fellowship and plenty of fresh produce.
Seniors from both New Light and other congregations come together to plant, maintain, harvest and cook the food they have grown, and much of the produce is served in meals at the church's senior center.
The community is considered a food desert (the closest grocery is located seven miles away), so the garden brings fresh produce where there is little, especially to seniors who don't always have transportation to a distant grocery store.
Stephanie Elwood, Southern University AgCenter's extension associate for community gardening, says New Light members have been proactive in planting fruit trees and additional garden beds on their own, and with their own funding.
"This is something I love to see," notes Elwood. "Individuals take a small-start garden and run with the idea, turning the garden into their own creation."
Underwood maintains that the companionship and forged connections is a huge part of the ministry.
"Most of these folks are widowers," Underwood says. "Rather than sitting at home in front of the television, this ministry gets them out in the garden making friends and enjoying life."