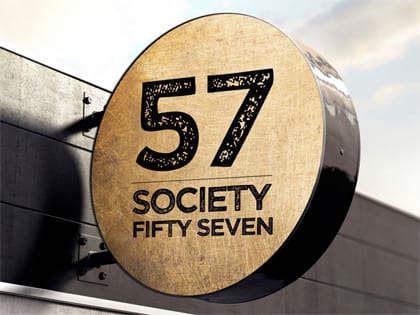 "What if a space could revitalize a community, inspire the human spirit and foster connections?"
I met Scott Hodge on the outskirts of downtown Austin, Texas, more than a decade ago. I was in town to speak at the Q Conference. Hodge, an emerging photographer and artist, was attending the conference, having taken over a megachurch in Aurora, Illinois. While most of the attendees opted for historic or luxury digs in downtown Austin, we had done our homework and found the redeemed adobe walls, dirt paths and concrete floors of the Hotel San Jose, one of the first renewals of a motel into a Bohemian modern destination for cultural creatives.
Over coffee each morning, we would get excited about the intersection of art, ecclesia and community. I tried to keep up with him as he scrambled around town, photographing murals and street art.
Years before, Hodge had left his hometown—the second largest city in Illinois—for college without ever intending to return. His father, Larry, pastored a large church there for a quarter century and had developed a suburban campus that was struggling. Hodge, himself now a pastor, came back to help the church get unstuck. Shortly thereafter, his dad died unexpectedly of a massive heart attack, and Hodge became lead pastor of Orchard Valley Community Church. Following explosive growth, he struggled to find an alignment of his passions and his calling.
Sometime later, I met up with him in downtown Aurora where we shared a mutual frustration with the cities in which we lived. Although the obsolete, industrial landscape of Aurora bears little resemblance to the master-planned "Autopia" of Orange County, California, we both shared a preference and were drawn to the center of world cities like New York and Los Angeles. We had a common passion for the transformation of people and cities, and God had begun a powerful stirring in our hearts to see that potential and to fall in love with our own cities. God gave Hodge a new lens to see the beauty and potential of Aurora through his photographer's eye and through prayer walks in the industrial heart of the city.
Last May, The Orchard had the unexpected opportunity to sell their suburban campus. In dreaming about their new home, they asked, "What if, instead of spending money and energy in creating spaces that are used only two to three hours a week on one or two days, we create the kind of place where people could come, feel at home and gather for all kinds of things, seven days a week? What if a space could revitalize a community, inspire the human spirit and foster connections of the mind and soul?"
Rather than simply relocate to downtown, a separate organization was created under Hodge's leadership to develop and manage the 20,000-square-foot development in a historic automotive building in downtown Aurora.
"We wanted a name that would tell the story and honor both the history and future of our city," says Hodge. So they came up with Society 57, referring to 1857, the year when the separate villages of East and West Aurora joined together to form the city of Aurora.
In addition to The Orchard's weekend gathering place, the 350-seat event space—known as The Room—will house concerts, corporate events, weddings, art shows and more. The existing bones of the building—including high ceilings, concrete pillars and floor, exposed brick and timber trusses—will also be home to a coffeehouse, a local artisan market, a full-size commercial kitchen and business incubator/seminar/workshop rooms.
Urban development is happening all around Aurora. Directly west of Society 57 is the new Aurora Public Library, and directly to the north is the former West Aurora School District administration building, where an apartment project is being planned. A set of luxury apartments and the SciTech Hands On Museum are just across the river. A high-tech company is located in the old library building.
"We are in a time when people are asking to stretch their creative ability," says Hodge. "This will allow them to do that."
In addition to helping people become who they are called and created to be, Society 57 will help the city of Aurora be what it is called and created to be.
Mel McGowan, an Outreach magazine contributing editor, is the co-founder and chief creative principal of PlainJoe Studios, a multidisciplinary design firm focused on storytelling from branding to building.