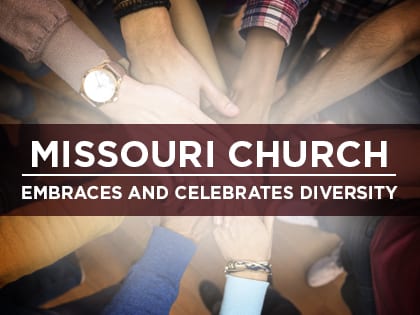 Where are you from?
That's a common question for first-timers at any church gathering in America. But this means something different at Life360 Intercultural Church in Springfield, Missouri—the question is part of the church's DNA.
In a place that's commonly called "one of the whitest cities in America," Lead Pastor Damon Duran and his wife and associate pastor, Saehee, had a vision for a multicultural, weekly gathering. They began their Saturday meetings in October, with 65 now regularly attending.
"In a metro area of 500,000, 8 percent being minorities is still 40,000," Duran says. "The world is becoming even more of a melting pot. We want to get ahead of that curve and reflect what's happening in society."
And languages aren't the only way that Durans and other pastors of the Life360 get to know their community: The common denominator of every gathering is food. Each week, they pick a country out of the reference book Operation World, which highlights regions and cultures across the globe. When they meet, they have their staff culinary artist make the main course, a delicacy of the chosen country, with the sides provided by community members. And most importantly, Duran says, they pray for the featured country that week.
"We like to say that our church is where we come to be celebrated," Duran says, "not just be tolerated."
The church has started small. But on a given week, they may see two dozen foreign countries represented in their ranks. Considering the leadership's relationships with local police (as Damon and Saehee are both chaplains) and the group's consistent outreach with English-language training, the potential for a growing church is there.
"Well, getting bigger as a church would certainly be a blessing from God," Duran says. "We welcome that, and we'll adjust as we need to. We may switch to more of a life group focus one day, to maintain that sense of intimacy in our community."