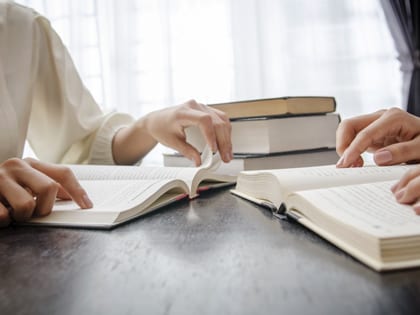 Evangel United Methodist Church in Holton, Kan., Helps Out Guatemalan Students
"I just need to say thanks," said Peter, age 15, expressing his gratitude to Nueva Vida (New Life) ministry for blessing his life. Peter is one of nearly 20 youths aged 7-18 who had been living in Guatemala with extended family for years after their parents came to America looking for work opportunities. With the help of Nueva Vida, the children were reunited with their parents in Holton, Kan., just before the 2014-15 school year.
Evangel United Methodist Church in Holton began Nueva Vida in 2008 to help meet the needs of their Latino neighbors by providing translation and transportation assistance, helping with health care and legal concerns as well as other support services.
After helping to reunite several families, Nueva Vida identified another need: The kids were enrolled in public school, some for the first time ever, and none spoke English.
Seeing the challenge facing these students, Nueva Vida pastor, Hector Sanchez, approached EUMC about expanding the ministry's role to address educational needs. The church, with 350 in regular attendance, was supportive and ready to help.
Pastor Sanchez formed an educational team within Nueva Vida, recruiting both adult and teen volunteers to teach English as a second language (ESL) in an after-school tutoring program, which included homework assistance. Along with many others, high school student Peter took full advantage of the help offered.
"Peter is very faithful in attending the ESL tutorial and works very hard," says ministry chair Jennifer Pappas. "He made the school's honor roll in the first semester."
With the success of the program, higher education is now an option for some of its students and Nueva Vida hopes to offer scholarship assistance in the future.
"These are young kids like any others," says Pappas, "with unlimited possibilities."