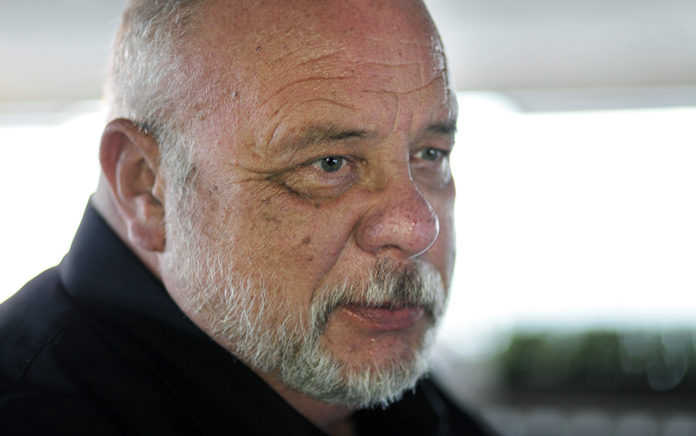 A tribute to longtime Outreach magazine editor Jim Long who passed away on Friday, April 30th
IN MEMORIAM
It is with heavy hearts that we must announce that Outreach magazine's beloved and longtime editor, James Patrick Long, died unexpectedly of heart failure on Friday evening, April 30th. He was 72, and is survived by his beloved wife Harriet and sons Michael and Schaun.
Besides being the award-winning author of hundreds of magazine articles and a number of books, Jim's publishing work included significant editorial positions at WorldVenture, Campus Life magazine, CCM (Contemporary Christian Music) and Marriage Partnership, and shorter writing published widely, including in Christianity Today, Decision and the Chicago Tribune. He also served in staff ministry positions in both local and denominational roles. He deeply loved Christ and his church, and yearned for all people to know the goodness of God's love.
I grew to know and deeply appreciate Jim during my frequent work for Outreach. As I write this, I am also writing (by my possibly imperfect count) my 40th feature-length piece for Outreach at Jim's assignment. (I am still unable to quite believe it will be my last from him.) Jim was an editor's editor—possessing a wonderful blend of clear vision, careful thought and real humility. He believed firmly that to understand the contributions of anyone to a philosophy or practice of ministry, we needed to know them. We needed to get "the story behind the story," to understand their life's larger influences, to be able to visualize who they had been before the big platform or the book—who they were in their roots, not just in their appearance.
Jim had profound respect and compassion for the challenges facing pastors and local churches. To brainstorm ideas with him was to enter a conversation about what pastors needed in order to more faithfully fulfill their calling. He trusted the organic and sometimes unpredictable process of good writing and interviewing, and committed himself to helping set great conversations free on the page. Besides these professional qualities, in my experience, he was also a man who lived in rich kindness, real wisdom, a good sense of humor and sincere love for God and others. He was, simply, a good man, in love with Jesus and his Good News. In many ways, this love of Jim's was the story behind the story of each issue of Outreach.
In his work, Jim managed to cover trends without succumbing to them, and to carry a generous and open-minded spirit toward wildly divergent expressions of Christian ministry. In regular conversation with some of the most influential Christian leaders in America, he nonetheless delighted in giving an Outreach cover interview to names which few would recognize, regardless of reach or prestige, knowing that they had a message readers needed. He was an inspiration in his simple and selfless approach to the editorial craft—like John the Baptist, he was willing to "decrease" so that the voice that mattered most could carry farthest. It cheers me to think of the oblique impact that his work has had in thousands of churches—and surely hundreds of thousands of lives—across the world, in shaping and presenting ideas to empower, enlighten and encourage outwardly focused and inwardly rich Christian ministry.
I can't think of a better way to end than by sharing these lovely words of Jim's, which he once wrote as part of a short piece he titled "A Place Called Forever":
"Time is a room in a place called Forever. We live in that room.
"But one day—and soon, I suspect—the roof will fly off, the walls will fall, the floor will dissolve beneath our feet. Time will be consumed by the Eternity that has always surrounded it.
"What will we do with the sudden brightness and the brisk winds that blow across Forever?
"I imagine some will wither under that sun, shrivel up and blow away.
"Others will feel only warmed and invigorated, as if truly alive for the first time."
And with those beautiful words held clearly in mind, we will miss James P. Long.
Editor's Note: In lieu of flowers, Jim's widow Harriet has requested that donations be made to ALivingTribute.org. Cards and condolences can be addressed to 5550 Tech Center Drive, Colorado Springs, CO 80919 and we will see that she receives them.