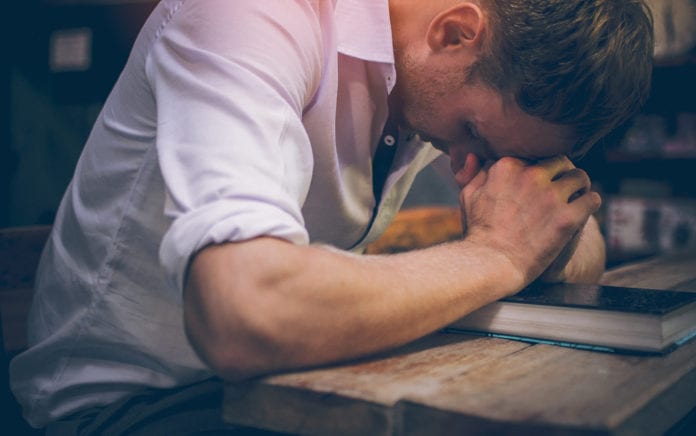 When I feel like I can't go on being a pastor, I remind myself of these reasons I'm thankful for my calling.
Sometimes I complain about being a pastor.
There are times when I have Elijah moments (1 Kings 19:1–18). I feel depressed and whine to God about how I don't have the strength to keep going.
I think, if we are honest, we would admit that most of us have felt this way about ministry.
Ministry is difficult. It can be extremely discouraging and defeating.
It is times like these, when you feel down or discouraged in ministry, that you have to remember why you got started in the first place. You have to remember why you made the decision to follow God's calling to ministry.
I have to constantly remind myself why I should be thankful. So, I made a quick list over Thanksgiving of ten reasons I am thankful to be a pastor.
No matter how difficult ministry may get, I can look at these things and know I am truly more blessed than I think.
10 Reasons I Am Thankful to Be a Pastor
1. I get to tell everyone about the hope and salvation I have found in Jesus, and have a front row seat to see God change people's lives.
2. I get the privilege of preaching God's Word to his people.
3. I get to spend every day seeking Jesus and doing my best to do what he says.
4. I get to meet and enjoy relationships with all kinds of people from all different ages, races, places and walks of life.
5. I have a church community that genuinely loves my family and me.
6. I have the peace of mind knowing that if any hardship or tragedy may strike me or my family, my church family would be there for us.
7. There is no better accountability system for sin than knowing that everyone in the church and the community is watching how I live.
8. I actually get paid to do ministry so that I can focus on it full-time.
9. God uses my imperfect efforts to accomplish his perfect mission.
10. I am investing my life in the only thing that will last forever.
What about you?
Why are you thankful to be a pastor?
And for those of you who are not pastors, what should pastors be more thankful for?
Read more from Brandon Hilgemann »
This article originally appeared on ProPreacher.com.