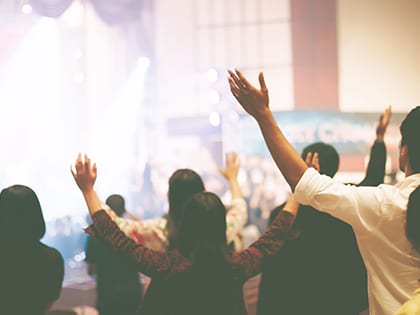 Do any of these profiles hit close to home? Have no fear. Recognition is the first step toward revitalization.
I care about church revitalization. I have led churches that were successfully revitalized, and I have led churches that ultimately closed. I have researched the process with hundreds of churches, and written books and articles about it. I'm a big church planter guy as well, but most churches are plateaued or in decline, and need to experience revitalization.
There are a number of reasons churches get into a situation where they need a turnaround. Part of leading a successful turnaround is knowing how a church ended up so close to death. Most churches start out with life because there was either a person or a team that had a vision of growing the kingdom of God. They don't start out with the idea that they will be an insignificant part of their community.
But something happens along the way. I have come up with a short list of the main reasons churches decline to a place where they need revitalization.
"Institutionalized Church"
This church continues only because people keep showing up. They keep showing up only because it is an institution in the community. Families have been handing the church-going down as a tradition for several generations. How many times can you hand a coat down to the next generation before it falls apart?
"Volunteer Association Church"
This church is more of a connection point for people to say they belong. Think of it as another form of the Elks Club or the Lion's Club. The people who gather at this church find value in being part of a group that does good things. But Christ's church doesn't exist as a social club.
"Unintentional Church"
This church exists, but it isn't even sure why. There is no missional motivation. They just basically go through the motions year after year. It is sort of like a zombie church. No life. No intent. No plan. Barely moving. Not producing.
"Us Four And No More Church"
This church is satisfied with the people who have been members for a while and is not interested in bringing outsiders into the 'family'. This church thinks it has found what works for the ones who are in, but ironically, they have found what doesn't work.
"We Can't Compete Church"
This church looks at churches that are growing and impacting their communities, and feels like they don't have what it takes to accomplish such things. Since they don't have the resources to measure up to the successes of others, they stop pursuing the mission to which God has assigned them. It isn't a satisfaction with who they are that leads them toward death, but a discontent that they aren't the same as others.
"We Can't Have Disorder Church"
This church fears change that isn't manageable. They need change, but they hide behind biblical principles that stress order in the church. While there is certainly order in a successful church revitalization, it is also true that God can do whatever he wants in revival. And that scares people. Change always makes people uncomfortable, and some people have found a way to use the Bible to avoid change.
"Square Peg In A Round Hole Church"
This church has the mindset that they don't actually fit in their community anymore. When you feel like culture has passed you by, it becomes difficult to continue, much less grow. This is often a sort of time warp where the community has changed in many ways, but the church is still acting like it is the 1950s.
"Chaplaincy Church"
This church sees itself as a group to be cared for by a pastor who acts primarily as their chaplain. Any effort by the pastor to reach out to the hurting is seen as disloyal or a misuse of resources. The well-being of church members is important, but it is not the primary mission of the Church
"Company Church"
This church sees itself more as a representative of their denomination. It is holding a place. If someone from the same denomination moves into the community from another part of the country, that is celebrated as 'church growth.'
"Play It Safe Church"
This church avoids anything that isn't safe. The people fear failure, so they take no risks. The problem is, there is nothing safe about withstanding or charging the gates of Hell. God promises his work is unsafe, but he also promises his presence and power. He doesn't promise that if we shrink back from the mission.
I'm sure there are other types of churches out there, but most people who have been in church leadership for a while will recognize several of these. Many of these churches will close. I don't like that fact, but it is true. However, some will recognize themselves in these descriptions and will not be satisfied with what they have become. They will do what it takes to change their future.
God wants the church to grow and thrive, so Lord willing, more and more churches that are not on mission for God will be renewed and restored so we can change the world for Jesus.
Ed Stetzer, an Outreach magazine contributing editor, holds the Billy Graham distinguished chair of church, mission and evangelism at Wheaton College and the Wheaton Grad School, where he also oversees the Billy Graham Center for Evangelism. This article originally appeared on The Exchange.