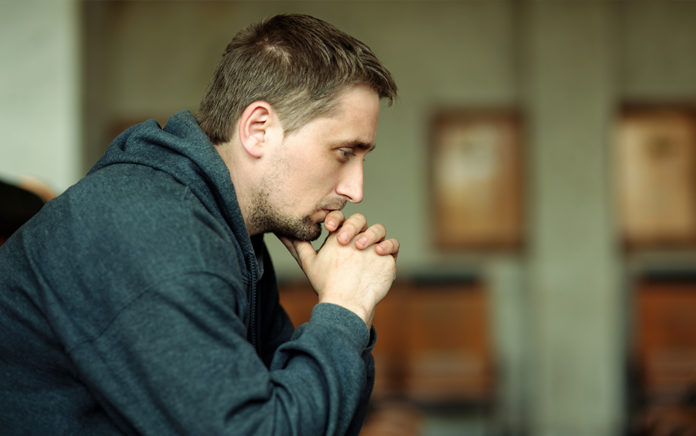 Let's take some time to reflect before we go back to business as usual.
I was on the phone with a pastor friend who asked, "How is it we never saw this coming? And why wasn't the church better prepared?"
I didn't have a good answer. However, I know that though we've never been here before, God is teaching us a lot. In fact, I am grateful for the lessons I am learning as a leader and for what we are learning as a church.
After weeks in relative isolation and confinement, many of us are now asking what things will look like moving forward into a new world and a new normal.
However, before we move on too quickly, it's good to consider some lessons learned in this COVID-19 season.
1. God saw this "tsunami" coming; this didn't surprise him. Once again, I have learned the value of not leaning on my own understanding and trusting in him instead. Perhaps learning to trust in God more will be the most significant spiritual takeaway from this pandemic.
2. For years, I've prayed, Whatever it takes to turn hearts and lives to You, God, please let a renewal and revival come! Perhaps a great turning has begun. More than ever, it seems many are questioning what truly matters, and they are seeking answers.
3. As humans, we are created in the image of our Creator God. And we can adjust and adapt to the struggle as we look for creative answers to our current challenges. Perhaps God is using the crisis to motivate us to move out of our ruts, our dead routines.
4. No one knows for sure what will happen as a result of this time. The fluid nature of this unexpected tidal wave makes it almost impossible for anyone to truly see what things will look like in the near future—let alone a decade from now. However, we know who is all-knowing, and we must put our confidence in him. Perhaps a rebuilding of hope in God for a greater and better future is taking place.
5. Our understanding of the value of human connection is more apparent now. Therefore, our realization of our need for the community of faith (i.e., the church) has grown too. Perhaps deeper bonds of unity are now forged.
6. Some of our "church systems and programs" proved grossly ineffective in this crisis. Everything was evaluated, and some things came up lacking. Systems and programs are necessary, but we must continue to honestly assess everything moving forward and make adjustments. Perhaps this forced assessment is a good thing.
7. Some "casual Christians" with shallow roots fell away under the hardship, which breaks my heart. We must do a better job of growing whole-hearted disciples who will survive and even thrive in suffering. Perhaps a greater awareness of what it fully means to "make disciples" has come.
8. Our church discovered some ways we were Sunday-centric, a bit too focused on the weekend service. We discovered—or better said, rediscovered—through activities like our daily devotions together, the power and joy of gathering together every day. We have seen that it is better to be a church of small groups than one with small groups. Strangers on Sunday must become everyday saints who are deeply involved with others in a local expression of the body of Christ. Perhaps we have discovered that meeting in a place (like the temple courts for the first church) is good for celebration and teaching but not more important than sharing a meal and meeting home-to-home.
9. The church building is just that—brick and mortar. The church is so much more than a place. It is the people. Of course, our buildings serve a purpose, but we must never serve our buildings. Perhaps we now know better than ever what the church is—and isn't.
10. Crisis required change and change is seldom comfortable. Though our message will never change, our means and methods must. Perhaps, once again, we have come to see how God still works all things together for our good.
C.S. Lewis once wrote in his book The Problem of Pain: 
"Pain insists upon being attended to. God whispers to us in our pleasures, speaks in our conscience, but shouts in our pains: It is his megaphone to rouse a deaf world."
I believe God is shouting to us in our pain to rouse not only a deaf world but a slumbering church.
Shout on, Lord, and may we have ears to hear what the Spirit is saying to us—the church.
This article originally appeared on KurtBubna.com and is reposted here by permission.