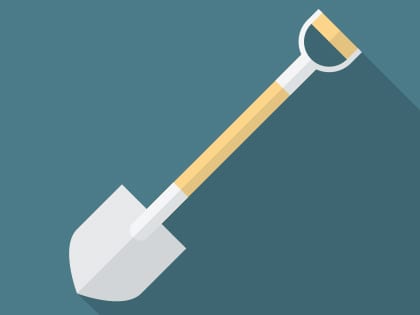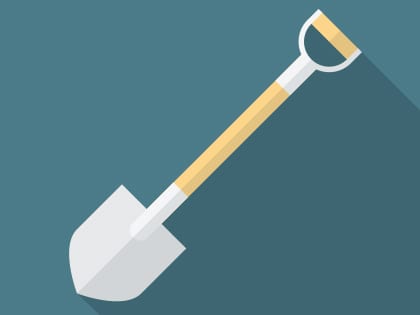 The story of how five church plants developed their unique visions.
Scott Olson has been planting churches for 23 years, a journey that has taken him from Texas to Portland, and now Colorado. In each case, the work of planting a church was underscored by the slow task of learning the culture, earning the trust of the community and gaining a hearing. To survive, he says, a church planter must become a student of their community.
When this patient persistence and faithfulness pays off, church planters are able to reach their cities in creative ways—ways as different as the planters themselves.
We talked to the leaders of five strikingly unique church plants and asked how they got from their initial vision to launch and how they are thinking about growth going forward.
VISION
Think Smaller.
Drew Hyun (HEE-yun) never wanted to plant a church—he had much grander ambitions. The megachurch model had always inspired him—Andy Stanley and Tim Keller are two of his ministry heroes.
"In some sense, I had too much ego for church planting," Hyun says.
His journey began when he came to New York City on a summer mission project with CRU between his junior and senior years of college. He fell in love with the city, and on Sept. 5, 2001, he joined New Life Fellowship in Queens as an intern, commuting back and forth from Gordon-Conwell Seminary in Boston on the weekends.
Eventually, he became senior associate pastor, and in 2011 was being considered to succeed then senior pastor, Peter Scazzero. But when he examined his heart to discern why he wanted the role, Hyun determined it was for the money and prestige of leading a large church—two reasons he freely admits were "really awful reasons to be a pastor."
Disillusioned and wrestling with his faith identity, Hyun resigned from New Life Fellowship that March. "I needed a season to become just a son loved by a good Dad," Hyun says. "[Leaving New Life Fellowship] kind of rocked me to my core, but it helped me in deeply appreciating the gospel of God's goodness and affirmation over me."
One day, he stumbled over the words of Psalm 33:16–18, "No king is saved by the size of his army. … But the eyes of the LORD are on those who fear him, on those whose hope is in his unfailing love."
In contrast to his megachurch ambitions, God was laying on Hyun's heart the vision of a smaller neighborhood church, relationally rooted and committed to discipleship, community and its neighborhood. With a new conviction, he responded to God's promptings, "I think you're calling us to start a church in New York."
A Gospel FABRIC
When Pastor D.A. Horton and his wife, Elicia, were visiting Missouri following the Mike Brown shooting in Ferguson, they talked to millennials of color who expressed their disdain for the church and the Word of God. On their drive home, Elicia turned to her husband and asked, "What's it going to take to see a community like this transformed?"
Horton knew that the heart of all change would come from weaving the gospel into the fabric of the community. To help him communicate his vision, Horton created the acronym FABRIC, which stands for Families, Authority, Businesses, Religion, Institution of learning and rehabilitation, and Culture. With regard to each letter, Horton asked the following questions:
• Family: What does it look like to see the gospel saturate the family structure (single-parent homes, blended families, nuclear families and everything in between)?
• Authority: How do we respond to the structures of authority in our society? How do we pray for government? When there is injustice, how do we mobilize to seek justice in those environments?
• Businesses: How do we boost the local economy in a healthy way that creates job opportunities and supports local businesses?
• Religion: How do we assess the religious landscape of the environment? What do people believe? How do we equip people with the Word of God?
• Institution of Learning and Rehabilitation: How do we raise awareness of volunteerism in local schools, county jails, prison systems and elder living facilities? How can we see the gospel ignite hearts in those environments?
• Culture: How do we see the gospel saturate the environments where people do life?
'Spiritually Homeless'
Gavin Linderman is the church-planting pastor of Axiom Church in Peoria, Arizona, and along with his brother and co-planter, Lance, he toured the country as a musician for several years before serving as a college pastor at Copper Hills Church, also in Peoria, Ariz.
Linderman and wife, Kendall, became actively involved in reaching out through the local music scene when leadership at Copper Hills "tapped them on the shoulder," asking if they would be interested in planting a church with the goal of reaching musicians and artists, baristas and bartenders.
These "spiritually homeless" have formed an unlikely community. They may not fit into typical church communities, but many would come to love the church where it's OK to "belong before you believe."
Homegrown
The Table is a three-year-old Anglican church plant located in the Indianapolis suburb of Fishers, Indiana. Pastor Ben Sternke leads alongside his friend Pastor Matt Tebbe, who says they have a unique vision. "We have a center-out model. We are constantly developing leaders, giving them authority and helping to expand the circle of leadership."
Ultimately, he explains, they wanted to create a structure with leaders who emerge from the inside. The roots of this model came from an organization they started together called Gravity Leadership, where they coach and train pastors. Their training involves helping leaders see where God is at work and developing a process of intentional discipleship. Eventually, Sternke says, "We realized that we needed to be doing these things on the ground ourselves."
The Table was born in 2015 when "we began to have meetings in our homes to talk with the people we had met. We began to share some of the vision that we had," Sternke says. "For about nine months that's all we did." Those house meetings led to another nine-month season of discipleship. It was not a public gathering; instead they gathered a handful of families to teach the practices of walking with Jesus.
Raising the Dead
Scott Olson refers to Colorado Springs as the "church planter's graveyard" because the city has a strong mistrust of the institutional church (even among Christians), a general consumer mindset and a high level of transience due to the turnover at the surrounding military bases and the Air Force Academy.
He says the biggest question facing church planters in Colorado Springs is "How do you disciple people from being consumers to Jesus-followers?"
Olson and his wife were running a homeless shelter and church in Portland called My Father's House when their son began to have serious health issues. Olson moved his family to Colorado Springs in 2013. At the time, Grassroots Church was a failed 4-year-old church plant in the middle of a relaunch effort. Olson took the lead when the founder had to step away from the church to tend to family issues.
"I was taking over a small, restarted church with discouraged people, a lot of pain, no leaders and debt [which it took the following four years for the church to dig out of]," Olson says. "I thought, 'This is not my dream.'"
So he decided to invest in developing leaders slowly to build a missional framework and practice that would start a church planting movement in the city.