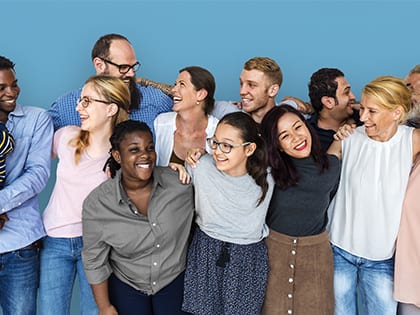 Church planting can get bogged down in the details. Here are the fundamental principles we must not lose sight of.
Church planting has developed into a remarkably broad field today. When I started my first church in the inner city of Buffalo, New York, as a 20-year-old church planter, I knew very little.
We knew what we needed to do to reach people, how to teach them the Bible and walk in the power of the Holy Spirit. While these things still matter, church planting rituals have admittedly become more complex over the years. Now you need a launch team. You need a facility rental. You need portable equipment and much more.
So the question is: With all the complexity of church planting, what are the things that you must ultimately remember?
Amid the complications, it's easy to get distracted by the dozens of requirements and forget a few central ones. So let me share a few things that are central when considering planting a church today.
1. Evangelize a Church Into Existence.
This is a key distinction because some people will want to plant a church by gathering together believers—Christians who already know Jesus and have an established relationship with him.
Why is this? Perhaps church planters desire to create a community of people who are more theologically aligned with them. Maybe they're concerned with establishing a better or somehow "cooler" church. But church planting is not simply a process of gathering people who already follow Christ into swanky, new churches.
Instead, church planting is about reaching people who don't know Christ, evangelizing them, discipling them and then ultimately congregationalizing them to form a new church plant. We must evangelize, not reorganize, churches into existence.
2. Remain Faithful.
It's essential to remember a whole industry exists to help you with church planting. I'm thankful for much of that industry. I'm glad that at the last church I planted we didn't have to run our own mic cords every time we set up like we did in Buffalo.
Things like portable church resources, musical technology resources and many others help us take church planting to another level of professionalism. However, it's important to remember, "Unless the LORD build the house, they labor in vain who build it" (Ps. 127:1).
Ultimately, we plant churches because we want to engage in the work that God is already doing in the world. Our efforts are only useful so long as we remain faithful to that which he has asked us to do—nothing more, nothing less.
I remember what it was like planting my second church. I lost my voice the night before and the Lord reminded me that all the work I had done—all the mailings, phone calls and visits—ultimately boiled down to this: He ultimately gave and took away anything he so desired.
I prayed that night. In fact, I said to my wife, "I don't know why we did all these things if I don't have a voice the next morning for our first service." The Lord used those anxious moments to remind me that he was the builder—this church was part of his master plan and not my own.
Yes, the next morning I did get my voice back for a short time only to lose it again immediately after the service. This served as yet another subtle reminder of my human weakness and God's strength.
3. Remember, You Need a Team.
Early, and often, you have to be reminded that church planting is a team effort. It's a team sport—not a solo enterprise. Anyone attempting to plant a church without a support system or community will come face-to-face with their frailties.
For all of us, taking the time to build a team of people that is passionate and invested is critical.
4. Make Sure Your Family Has No Regrets.
Churches matter and creating them sustainably for Christ's kingdom is an honor and privilege, but so is caring well for spouses and children. As you transition to another church or work to plant another, make sure that your family is just as excited as you are to engage in the process.
Ed Stetzer, an Outreach magazine contributing editor, holds the Billy Graham distinguished chair of church, mission and evangelism at Wheaton College and the Wheaton Grad School, where he also oversees the Billy Graham Center. This article originally appeared on The Exchange.