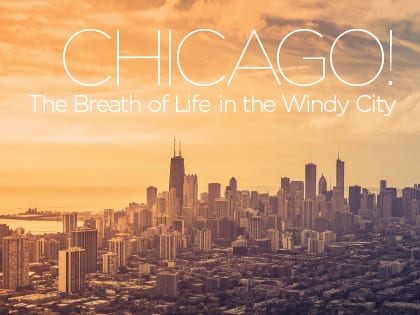 The story of two church planters—Dave Choi and Jon Kelly—and the astonishing work God is doing to multiply their impact.
This is the story of two church planters—Dave Choi and Jon Kelly—and the astonishing work God is doing to multiply their impact and the efforts of other church-planting networks in the city.
Beautiful Feast
Dave Choi, the 5-year-old son of South Korean immigrants, gathered together with his friends in the parking lot of the Golden Gate Arms, a broken-down Oakland, California, apartment complex housing people of color from all over the world.
Together, they enacted their plan: Each of them contributed what they could to buy soda and chips at a nearby Lucky's convenience store.
"The 10 of us were super diverse—a few African-Americans, refugees, Asians and a couple of white kids," remembers Choi. "I was the youngest, and I only had a quarter. Some gave a dollar, which was big money. We trusted each other to share what we could."
Running across the street, they jumped the low wall by the school and sat down at a picnic table to eat their bounty together. Choi remembers it as the place of beautiful feast. Through their diversity flowed the sweetest laughter.
"Reflecting back on that time, I realized we were doing together what we will be doing in heaven," Choi says. "People of every nation and culture coming together to share a meal."
As he and his friends shared their resources to bless one another, the seed of a vision sprouted in Choi's young mind and heart.
Out of the Hole
Several years after he began selling drugs at the age of 12, Jon Kelly decided that that wasn't his thing anymore.
He figured robbing drug dealers made more sense.
During the '90s, dealers on the streets of North Philadelphia generally didn't report crimes to the police—a factor in Kelly's favor. At the same time, the risk of taking a bullet in the face was higher.
Two weeks before the police kicked in the apartment door to arrest him for assisted murder and aggravated robbery of a rival dealer, Kelly had already been devastated by the stillbirth of his son.
"I remember sitting in the back of the squad car and thinking, My life is over at the age of 19. I will never be with my baby or see my girlfriend again. I will spend the rest of my life in prison."
To make matters worse, Kelly was informed that all of the maximum-security cells for violent offenders were filled. His only option? "The Hole"—solitary confinement in a room with a sink, a bunk and a stool. No TVs. No windows. Artificial light 24/7. Often referred to as "23 and 1" because research shows that sanity requires at least one hour of light a day.
In Kelly's isolation, he determined the time of day by food items on a tray.
When a security guard named Mr. Otis befriended him, Kelly pleaded for something to read. Two hours later, a blue NIV Bible slipped through the slot in the door. On its cover: There is hope for you. Jesus cares.
Having never read the Bible or attended a church, Kelly sat down on the bed and raced from Matthew to Hebrews. He stopped when he got to Hebrews 3:15: "Today, if you hear his voice, do not harden your heart." In the back of the book was a sinner's prayer to accept Christ. Kelly prayed that prayer. About 30 times.
The radically good news of the gospel challenged the reality of the streets. Kelly struggled to comprehend how Jesus loved him enough to go to the cross. Over the next year in The Hole, he read through the Bible 80 times.
Against the advice of his lawyer, Kelly pleaded guilty to his crimes. In court, he said he was sorry. "I am a Christian now," he told the family of the victim. "I would gladly change my life with your son's if I could."
Kelly braced for a life sentence. When he was released on parole six years later, a favorite verse came to mind: "If the Son sets you free, you will be free indeed."
Wilderness Camp
Through a combination of hard work, religious devotion and sheer will, Dave Choi's father achieved the immigrant's dream.
Forced to sell his home in South Korea in the 1970s, his father made the necessary sacrifices to move beyond success, says Choi. Knowing little English, he earned a graduate degree in less than one year. Accepted into the U.S.'s top two Ph.D. programs for engineering, he graduated in 1979 from the University of California, Berkeley.
"My father was a brilliant scientist, a genius," says Choi.
All the same, he drove his two sons to the idea that acceptance was the fruit of performance and perfection.
After his father earned his Ph.D., the family moved to Naperville, Illinois, in suburban Chicago, when Choi was in third grade. He experienced again what he had known from a very young age: his fluid ability to adapt to different cultures. But it was also the first time Choi experienced racism, like during a high school basketball game, when he was navigating around a defender who called him "Chink."
The more difficult issue was the pressure he felt from his father to succeed. In a class for gifted students, Choi remembers getting a B+. He was terrified of his father's response.
The only thing more fearful than his father's drive for success was the man's religious devotion. Having worked hard all of his life to go to an Ivy League School, Choi was heartbroken when his father insisted he attend Wheaton College, a nearby Christian school.
Only the thought of hell kept him from suicidal thoughts. Choi participated in a wilderness camp the summer before his freshman year, and during days of survival, fasting, praying and reading, God overwhelmed him.
"As I was looking out on the beauty of creation, God basically spoke over me," Choi says. "He told me he created me and loved me. He delighted in me, danced over me."
Before the Lord, Choi says he hip-hop danced in response to love without conditions.
Back to Chicago
Jon Kelly had been born in Chicago, the son of an absent father from Jamaica. Kelly moved with his mother to North Philadelphia when he was 1.
During his years of incarceration, he never imagined moving back to the city of his birth—because he couldn't see beyond his jail cell.
"I thought I would be in prison the rest of my life," he says. "Now I was free and I was trying to flesh out what that meant."
From the day he came to Christ, Kelly dreamed of ministry. In prison he worked in the kitchen for 90 cents an hour so he could take GED classes and buy biblical commentaries. After his release in 2009, he joined the community of Christian Stronghold Baptist Church in West Philadelphia. At the church, he met and married his wife, Danielle, and was mentored by leaders, many of whom were graduates of Moody Bible Institute in downtown Chicago.
In 2011, he surprised himself by applying to Moody. He was even more shocked when he was accepted, but there was still one catch. While on parole, you are not allowed to leave the state to attend school. From a legal standpoint, he figured Chicago was impossible.
Then a miracle seeded through Facebook: When he searched for "Chicago" and "Kelly," two guys popped up who were originally from Jamaica. The first one he emailed happened to be his long-estranged brother. When Kelly moved back to Chicago in 2011 to study systematic theology, he didn't violate parole because he was living with relatives.
My Presence Will Go With You
After his experience with God in wilderness camp, Choi sought a vision for his life. As a sophomore at Wheaton College, he traded dreams.
"I began to ask myself, 'What kind of life can I have so that on my deathbed I could have no regrets?'" he says.
His father's immigrant dream—work hard for respect and a comfortable life—was exhausting his son. To shape his future, Choi took an inventory of what and whom he loved: public speaking, different cultures, diverse people and Jesus. It just made sense: He would become a preacher.
After graduating from Gordon-Conwell Theological Seminary near Boston, Choi led a variety of churches before burning out on pastoral ministry. In 2004, he began work for an overseas mission organization based in Singapore after witnessing desperate need throughout Southeast Asia.
"I traveled to countries with less than 1 percent believers mired in poverty and injustice," says Choi. "Where are the people sharing the gospel and loving the poor?"
Choi prayed to God about staying on the mission field for the long haul.
"God reminded me that he gave me a big mouth," says Choi. "I felt him leading me to go back to the States and mobilize people toward missions."
Choi began receiving unexpected opportunities to speak at mission conferences, at the same time serving as a pastor in a suburban Chicago ministry. A few years later, he filtered through ministry options: become senior pastor for the church he served; accept one of two more lucrative offers from California; or plant a church in Chicago.
Fasting and praying, Choi heard God tell him to read Exodus 33 and the plea of Moses for the people after worshipping the golden calf: "If your presence does not go with us, do not send us up from here."
While reading the words, Choi felt God calling him to plant a church in Chicago.
"I had no money, no building, no people, no strategy, no specifics and no idea what that meant," Choi says.
All the same, he was ready to go. In neighborhoods west and south of downtown, in Chicago war zones, this random Asian dude began striking up conversations with people.