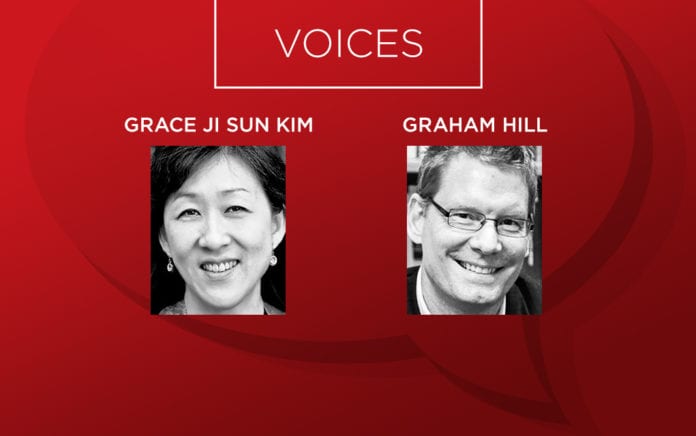 Practices for Revitalizing the Church and Renewing the World
Healing Our Broken Humanity
Practices for Revitalizing the Church and Renewing the World
(IVP, 2018)
WHO: Grace Ji-Sun Kim, associate professor of theology at Earlham School of Religion, and Graham Hill, senior lecturer of applied theology at Morling College.
THEY SAY: "The church needs a compelling vision of a healed and whole Christian community (and a redeemed Christian social imagination). The church needs fresh practices before a watching world."
THE BIG IDEA: This book shows what it means to be the church (Eph. 2:15) through nine practices that are characterized by justice, love, reconciliation and peacemaking.
THE PROGRESSION:
Each chapter reviews one of nine practices individuals and communities can take on to change themselves and society: "Reimagine Church," "Renew Lament, "Repent Together," "Relinquish Power," "Restore Justice," "Reactivate Hospitality," "Reinforce Agency," "Reconcile Relationships" and "Recover Life Together."
Throughout the authors discuss the importance of reimagining the church as the new humanity in Christ. They emphasize the importance of giving up privilege, self-interests, and power and to restore justice to those who have been denied in the past. Also included are practices, challenges and activities for small groups.
"The church can proclaim and embody the new creation in Christ, and show a different ethic and way of life in the world."
Order this book from Amazon.com »
Read an excerpt from this book »
A 2019 Outreach Resource of the Year—Culture Category
"This book is a fantastic invitation to pursue the vision of a church that flourishes in every category."
Evaluated by R. York Moore, national evangelist for InterVarsity Christian Fellowship USA.