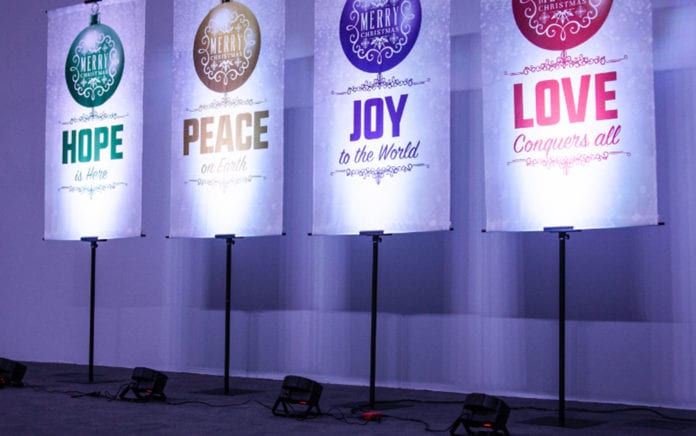 Outreach, Inc.: Three new holiday suites will help you create a coordinated Christmas welcome for your guests.
Attract visitors, welcome attendees and inspire everyone who comes through your doors this holiday season with three new Christmas Suites from Outreach, Inc., the parent company of Outreach magazine.
Available for 2018, these coordinated collections provide your church with a custom postcard invitation, custom outdoor banner, a welcome indoor banner and an inspirational indoor banner. The Holiday Suites include:
1. White Chalk Christmas, which goes with any color décor with its subtle black, red and white color scheme.
2. Blue Layer Paper, which offers modern look that capitalizes on the handmade papercut design trend that is popular this year.
3. Stamped Christmas, which is a retro-inspired suite perfect for the church that embraces old and new.
Find out more and learn what other resources Outreach offers for Advent and Christmas at Outreach.com/Christmas.