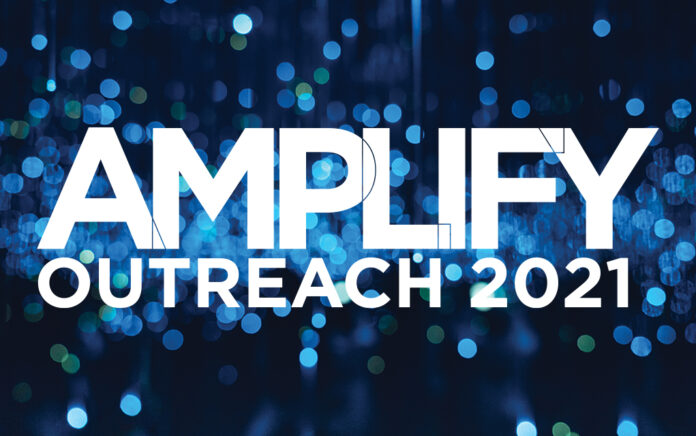 Join us October 19-20 at Wheaton College in Wheaton, Illinois.
The Wheaton College Billy Graham Center and Outreach magazine, two leading voices in evangelism and outreach, are privileged to collaborate on Amplify Outreach, Oct. 19–20 in Wheaton, Illinois. This two-day conference will be filled with insight, church-tested ideas and plenty of interactive time. It will also be an opportunity to learn from pastors of Outreach 100 Fastest-Growing churches, to gain insight into their strategies to reinvigorate mission during the pandemic and moving forward.
Amplify Outreach is for pastors and Christians who are passionate about entering the messy, real issues of our day and helping people discover an authentic faith in Christ. We gather innovative pastors, world-class scholars, and network leaders from throughout the country to deliver fresh content and interactive breakouts.
Taking the podium this year are such thought leaders as Ed Stetzer, executive director of the Wheaton College Billy Graham Center and editor-in-chief of Outreach magazine; Derwin Gray, founding and lead pastor of Transformation Church; Ann Voskamp, New York Times bestselling author; Brian Tome, founding and senior pastor of Crossroads Church; James Choung, VP of innovation and strategy and InterVarsity Christian Fellowship; and many more.
To learn more and take advantage of early bird registration rates, go to AmplifyOutreach.com.