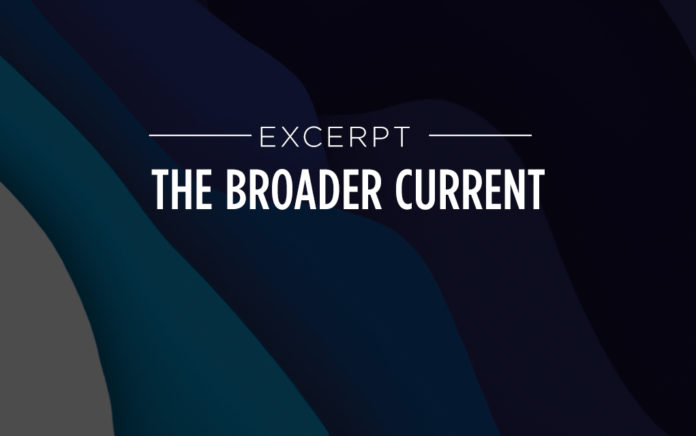 Revitalizing the American church
Excerpted From
Liquid Church
By Tim Lucas & Warren Bird
Every year in America, more than 3,500 churches close their doors. I'm sure you can think of some in your area that already have. Many declining congregations are left with no choice but to sell their facility, often to a developer who repurposes the church property, building condos, offices or a strip mall. What a huge loss for the kingdom. The spiritual legacy of that sacred space—all the priceless years of faithful witness, outreach to the community and transformed lives—is forever gone.
However, the rising tide of ministry mergers offers a hopeful alternative. I believe we are living in a time of unprecedented generational transfer, with enormous kingdom potential. Older congregations that have assets (but lack people and momentum) have the opportunity to team up with younger congregations that have people and momentum (but lack assets). When they link arms and merge ministries, it's a win-win for Christ's kingdom.
The current wave of healthy, successful mergers sweeping across our country presents a unique opportunity for declining churches to start a new life cycle. The result? The spiritual legacy is not only preserved but revitalized to reach a brand-new generation for Christ. Please understand, though: For a ministry merger to succeed, timing is critical. So is the attitude of the key leaders from both sides.
Looking back, I consider it a blessing that God made Liquid patiently wait for seven years as a tear-down-and-set-up church before bringing free buildings into our life. Those seven years were the anvil on which God forged our patience, humility and character. I see this waiting time as a gift—loving evidence of God's father heart in developing our maturity.
Sadly, we've all heard horror stories of young pastors at fast-growing churches whose charisma outpaced their character. The church may have grown quickly and multiplied campuses, but it eventually imploded because their leadership lacked maturity, wisdom and a humble spirit. So be patient. Don't rush things or try to make a merger happen. God is writing the unique story of your church, and believe me, his timing is always better than your plans.
My friend Brad Leach, lead pastor of City Life Church in Philadelphia, can testify to God's perfect timing in the merger process. In 2018, Brad was approached by a historic congregation in the heart of south Philadelphia about potentially merging. Calvary Temple, in Packer Park, was founded in 1925 and served six hundred families at its height. However, the aging urban church had plateaued in the '90s and contracted to a congregation of 150, including children. Together, Pastor Brad (City Life) and Pastor George (Calvary Temple) built a friendship and began dreaming about revitalizing the aging church to reach a new generation of city dwellers. Nine months later, the two congregations formally joined forces and merged ministries. City Life, the lead church, received its first building—an eight-million-dollar facility—in exchange for a symbolic one-dollar bill. Calvary Temple, the joining church, received an influx of young families and singles with a fresh passion to reach their urban neighbors. Another amazing win-win for God's kingdom.
The life stage and calling of your church may be different. Maybe you're in the position to come alongside another church in your area or denomination, playing the role of a stronger older brother or sister. Perhaps the two of you can work together in ways that bring living water to your greater community. Often, one church has the energy and personnel, and the other church has a great location and better inroads into the community.
Maybe your situation is different, such as the congregation becoming more receptive to younger generations, as explained in Growing Young: Six Essential Strategies to Help Young People Discover and Love Your Church by Kara Powell and her team. See the story of Lee Kricher and his turnaround of an older, dying church in the "Other Churches Making Waves" section that follows.
Perhaps you have individual ministries that are graying and need revitalizing. Do various staff and volunteer leaders at your church need to be more intentional about finding and mentoring a new generation as apprentices, interns and ministry residents? For help getting started, check out the books Reverse Mentoring by Earl Creps and Hero Maker by Dave Ferguson and Warren Bird. Whatever you do, don't limit your millennials and Gen Z members to college ministry or student ministry. Trust God and give them a seat at the table earlier than you feel comfortable with. Be intentional about creating a secondary stage for the development of new musicians, teachers, evangelists, administrators and those with gifts of compassion. As a 40-something pastor, I'm working with our team at Liquid to raise up the next generation of leaders. I don't want to wait until Liquid levels off to museum mode or I'm in my 60s and suddenly have to scramble to find a successor.
The opening line of the book Next: Pastoral Succession That Works reads, "Every pastor is an interim pastor." As staff and volunteer leaders realize their position is temporary in God's eyes, the priority of strengthening the leadership bench at all levels of ministry takes on fresh urgency. Don't miss the wave that the Holy Spirit is whipping up as generations unite around Jesus to saturate their city together.
Tell me more about this book »
Order this book from Amazon.com »
Excerpted from Liquid Church by Tim Lucas and Warren Bird. Copyright 2019 by Tim Lucas and Warren Bird. Used by permission of Zondervan. Zondervan.com