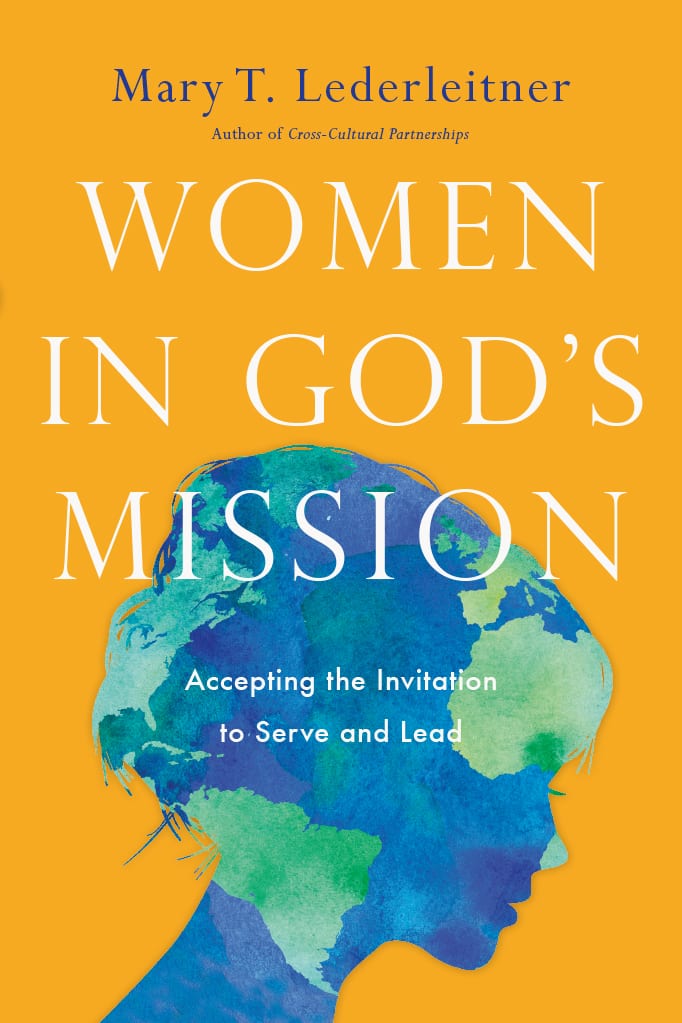 Mary T. Lederleitner: Accepting the Invitation to Serve and Lead
Women in God's Mission
Accepting the Invitation to Serve and Lead
(IVP, 2018)
WHO: Mary T. Lederleitner, an adjunct professor at Wheaton College and at Trinity Evangelical Divinity School.
SHE SAYS: "We all suffer if women do not faithfully follow God in his mission and develop to their God-given potential."
THE BIG IDEA: To bring the voices of respected women from approximately 30 nations to the dialogue about leadership in general and about service and leadership in God's mission specifically.
THE PROGRESSION:
In Part 1, "Appreciating Their Stories," women leaders from around the world share their stories. Part 2, "The Faithful Connected Leader," provides insights into performing with excellence and wisdom.
Part 3 is "Realties of Gender Discrimination. In these three chapters, the author breaks down the challenges women face in the church.
The book concludes with "What Women Need to Do Their Best Work," a section dedicated to strong suggestions such as cultivating growth, men opening opportunities and setting a healthier metaphor in the workplace.
"I believe that the way the Holy Spirit is working around the globe needs to cause us to rethink our simplistic black-and-white mandates about what is and is not permissible for women in his mission."
Order this book from Amazon.com »
Read an excerpt from this book »