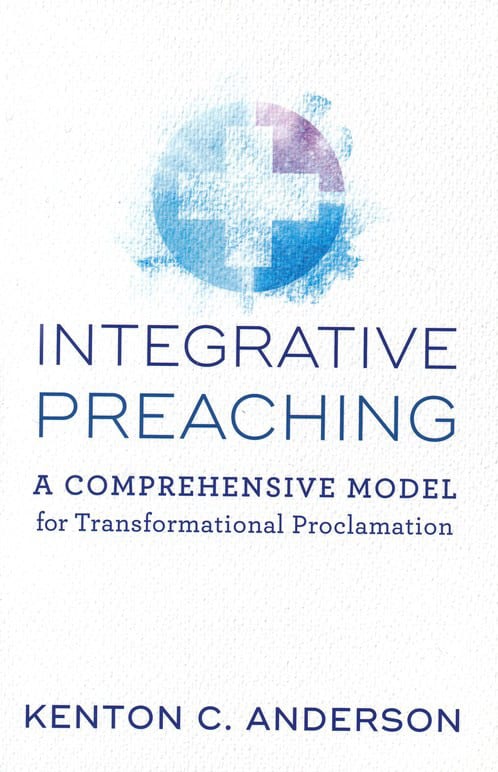 Kenton C. Anderson: A Comprehensive Model for Transformational Proclamation
Integrative Preaching
A Comprehensive Model for Transformational Proclamation
(Baker, 2017)
WHO: Kenton C. Anderson, president of Northwest Baptist Seminary and professor of preaching at ACTS Seminaries of Trinity Western University.
HE SAYS: "Words have implications, and the Word of God carries consequence forever. When we get this, we will open our mouths and speak with the humbled confidence that leads others to listen to the words that change the world."
THE BIG IDEA: Integrative Preaching presents a conceptual model of preaching that is holistic and designed to reach contemporary listeners.
THE PROGRESSION:
This book presents the integrative model of preaching from theological conception to the production and delivery of sermons that follow this model.
The first section, "Understanding the Integrative Model of Preaching," is theoretical in nature, examining how preaching is cohesive, physical, spiritual and kinetic.
Part 2, "The Functional Elements of Integrative Preaching," discusses the story, theme, gospel and mission that goes into integrative preaching.
Part 3, "The Material Compounds of Integrative Preaching," examines the preacher and the role they play: pastor, theologian, worshiper and prophet.
The final section, "The Method of Integrative Preaching," is more applied in nature. Each chapter breaks down the steps involved in assembling the sermon.
"If we can keep our head and do the work of our callings, we will find that there are those God has especially prepared to respond to what we have to say—to what he has to say."
Order this book from Amazon.com »
Read an excerpt from this book »