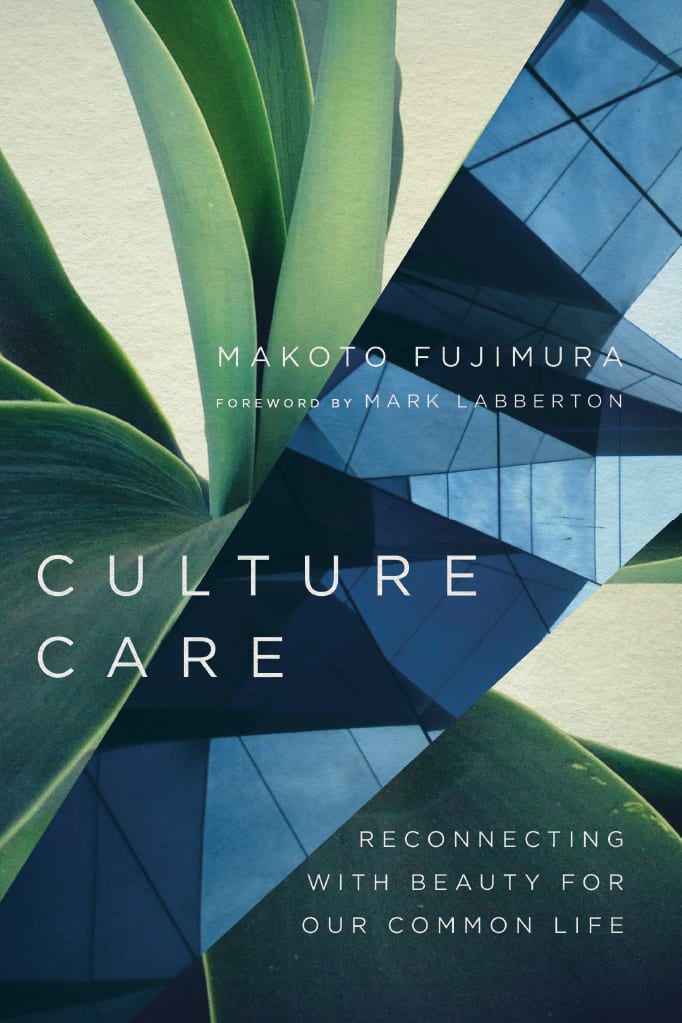 Makoto Fujimura: Reconnecting with Beauty for Our Common Life
Culture Care
Reconnecting with Beauty for Our Common Life
(IVP, 2017)
WHO: Makoto Fujimura, director of Fuller Theological Seminary's Brehm Center for Worship, Theology, and the Arts, and an internationally renowned artist, writer and speaker.
HE SAYS: "Culture is not a territory to be won or lost but a resource we are called to steward with care. Culture is a garden to be cultivated."
THE BIG IDEA: Culture Care transforms the conversation about culture from an idea to a lifestyle, demonstrating how Jesus cared not only for people but also for the culture of his people and the culture of others.
THE PROGRESSION:
In 18 easy-to-read chapters, Makoto builds his case for Christians to become "generative people" who are concerned with genesis moments, generosity and generational thinking. He continues the conversation by discussing principles that will lead to generative lives that will be a "contribution to the greater good."
The author also studies how artists have in recent years not found environments of nurture and connects this with a culture that has become unhealthy. The importance of art to feeding our souls is directly tied to our flourishing.
"Culture formation is generational, not birthed in a night. Generative thinking can inspire us to work within a vision for culture that is expressed in centuries and millennia rather than quarters, seasons or fashions. People in the arts work in conversation with artists of the past as they are shaping the future, attempting to produce work with enduring qualities that might in turn speak to new generations."
Order this book from Amazon.com »
Read an excerpt from this book »
A 2018 OUTREACH RESOURCE OF THE YEAR—Culture
Evaluated by R. York Moore
"In this beautiful little book, Makoto Fujimura shows how culture—one of the essential ingredients for human flourishing—is being starved out. He explains how we can become 'generative people' who reproduce and protect culture and birth 'resourcefulness, patience and general creativity in all of life.' The author shows how we can become the means through which culture—and consequently people—flourishes.
"Culture Care demonstrates the life-and-death role culture plays in our war-torn, racially divided and displaced world today. Fujimura shows how a commitment to community, beauty and interdependency can actually save lives and transform people and places for the kingdom of God. This is one of the most meaningful books on culture to come along since Andy Crouch's Culture Making."
R. York Moore, national evangelist for InterVarsity USA and author of Growing Your Faith by Giving It Away: Telling the Gospel Story with Grace and Passion and Making All Things New: God's Dream for Global Justice.