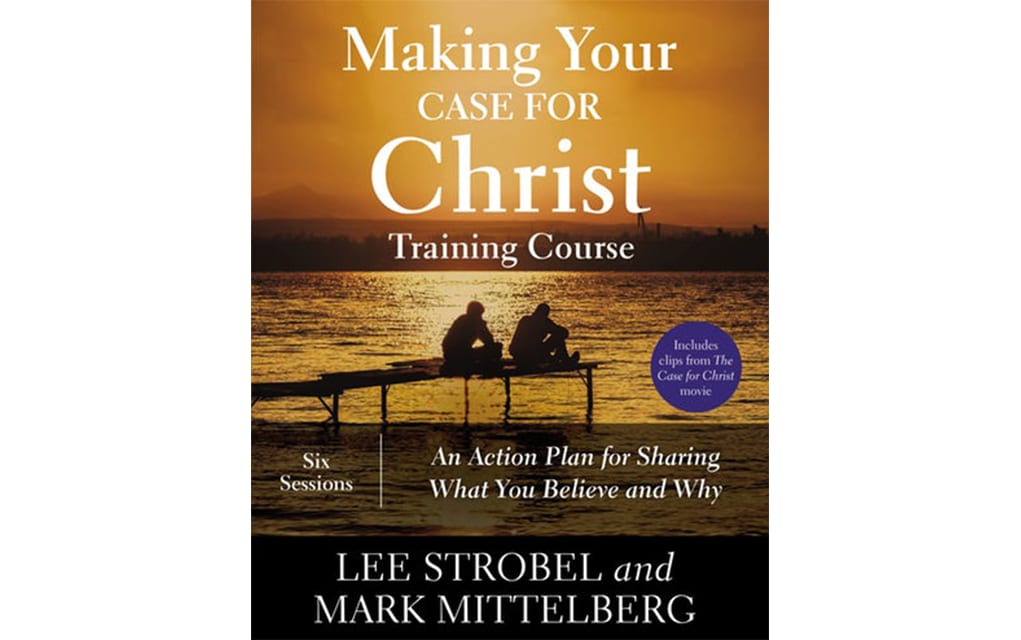 Lee Strobel and Mark Mittelberg: An Action Plan for Sharing What You Believe and Why
Making Your Case for Christ Training Course
An Action Plan for Sharing What You Believe and Why
(Zondervan, 2018)
WHO: Lee Strobel, author of The Case for Christ, and Mark Mittelberg, author of Confident Faith.
THEY SAY: "Christian apologetics helps us explain the logic and evidence that back up our biblical beliefs, and it helps remove intellectual barriers that keep people from putting their faith in Christ."
THE BIG IDEA: When given the necessary tools to explain why they believe what they do, entire churches can be trained to share their faith with confidence.
THE PROGRESSION:
This training course kit contains one each of The Case for Christ, Updated and Expanded Edition, Making Your Case for Christ Study Guide and Making Your Case for Christ Video Study DVD.
Each session of the course, which is designed to last six weeks, features a teaching from the authors and a relevant clip or set of clips from The Case for Christ movie (Pure Flix). This course can be implemented in a church-wide campaign.
"Along with presenting the straightforward gospel, we need to give our friends reasons for why our message makes sense and can be confidently embraced as truth."