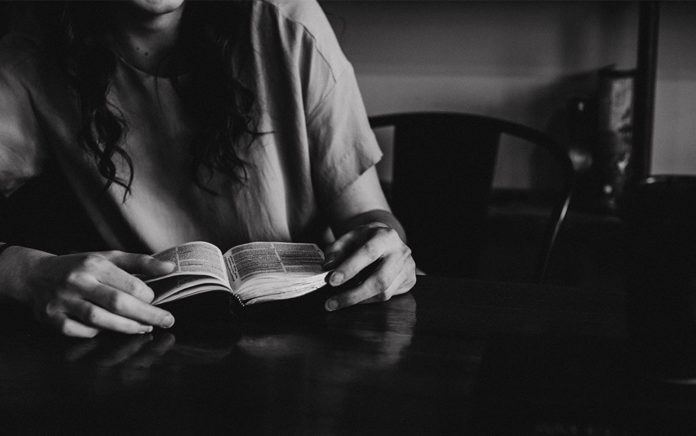 From Crisis to Christ
If leaders have learned anything from the COVID-19 crisis, it is change happens when the leader least expects it. As such, leaders have to adapt quickly by reestablishing their spiritual center to encourage others to move from the crisis to Christ. In my work as a pastor and as an executive director of a soup kitchen and food pantry, I share with my people regularly that God has given his people five P's to help reestablish a leader's spiritual center after facing change.
1. Process What Has Happened.
Change creates an opportunity to discern the will of God for a leader's ministry. It has a way of clearing through the unimportant to expose what is essential in a leader's life and thought processes. Change forces us to move forward through the change-moment to come out better because of it. For the change to be effective in the leader's life, they have to process what has happened and evaluate how it happened, why it happened, and what can be learned from what happened. Processing the change enables the leader to establish benchmarks of understanding that will allow them to move forward past the changing season and into the next phase of leadership.
2. Pivot With a Purpose.
If the process was about evaluating the change, the objective is about pivoting away from the change by effectively engaging the future with a new perspective of understanding. Successful leaders who grow through a season of change are those who take away nuggets of knowledge and apply them to the latest phase of their ministry.
Pivoting comes from understanding the purpose of what has taken place and then learning all that you can from the difficult season. The leader should seek out truths, and then lean into what has been learned to gain the most from the pivot moment.
3. Prepare for the Future.
As leaders reestablish their spiritual center in their leadership, they can begin to prepare for the future that God has for them. This preparation season is a short window of opportunity to advance the kingdom ministry forward at a faster pace. There is a tendency for many leaders who have gone through a crisis to rest during this stage of reestablishment. Instead of pausing, many times God wants to advance the future-forward.
I read some time ago a sign that said, "The future is now!" Now means not waiting but advancing up the spiritual field to take back what has been lost during the crisis and gain ground for future ministries that God has planned. Preparation is not about waiting, but wanting what God wants in his timing.
4. Prioritize Needs.
Reestablishing a leader's spiritual center allows the leader to embrace the vision that God has for the ministry. Are you a leader or have known a leader that was so driven that they drove in the wrong direction and lost their way with Christ? Prioritizing what is important to God, his people, and then self, will enable the leader to be a follower of Christ and not a driver of Christ.
There are many former Christians who felt pushed rather than lead into the presence of the Lord, and God uses crises in the church to make clear what his priorities are supposed to be. Do not get trapped in what has been and miss what God is saying what should be. Prioritize the needs that God has called the leader to focus on as you recenter your spiritual life.
5. Propel God's Dreams.
What has been lost in a crisis can be regained in Christ. God is a forward-moving God. He is never stagnant or backward leaning. He is a God of second, third and fourth chances because he wants you to progress. What are the dreams that he has for you? What is the vision he has for your ministry? Do not allow a challenging situation or season to define who you are as a leader. Instead, enable it to propel you forward into the dreams God has planned for you.
The best days of your ministry are not behind you. The good old days are not as good as the days yet undiscovered. Unwrap what God has for you, your ministry, and the lives that will be impacted through your ministry. Dream dreams again and become the leader God has called you to be.