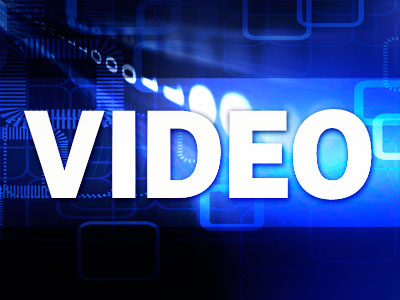 How and why this Colorado church invests in video … and what even smaller congregations can pick up from their experience.
Rob Stennett is the creative director at New Life Church in Colorado Springs, Colorado. But most members know him as a comic voice who brings a humorous touch to "NLC3," the church's weekly video announcements segment.
"Part of our core philosophy is that we're a family," Stennett says, "and as a family, we like to laugh a little when we get together."
Stennett's team spends a big chunk of a week in preproduction, filming and postproduction for each two- to three-minute NLC3, which focuses on the three big church events everyone needs to know about. Each NLC3 is featured on New Life's website and is also archived on Vimeo.com.
You may not be able to match New Life's budget, but here are three ways the church harnesses the power of video. And these ideas are scalable. Check them out and see what might work for you.
● Feature Announcements. These are bigger productions that promote the church's Easter ("The Thorn") and Christmas ("Winter Wonderland") galas and its "Desperation" summer program for youth.
"The purpose of these is to get people inspired to be involved, go to the events and bring their friends," Stennett says.
● Sermon Tie-Ins. To help amplify the impact of Senior Pastor Brady Boyd's recent sermon series on generosity, the New Life team cooked up a "Freely Receive, Freely Give" campaign that culminated in a Saturday event in the church parking lot. Members who had extra stuff brought it, and those who needed stuff took it.
"We worked to promote the concept of generous living that amplified Pastor Brady's sermons," Stennett says. "The parking lot was full of couches and clothes and appliances. One woman cried and hugged a microwave she was given."
● Testimonials. Video testimonials convey the concept that New Life is a church where lives are transformed. "A homeless ex-convict started attending our church," Stennett says. "In time, his life turned around. And since he had nice long hair and a beard, he played doubting Thomas in our Easter program. His life was a powerful story that made an awesome video."
Stennett keeps three things in mind when creating video church announcements: "We want laughter and fun, an emotional story, or critical information everyone needs to know. When a project has one of these three factors, we know it makes sense to invest in that."