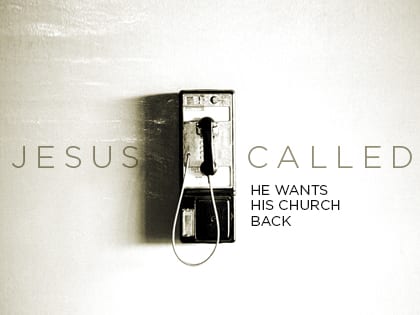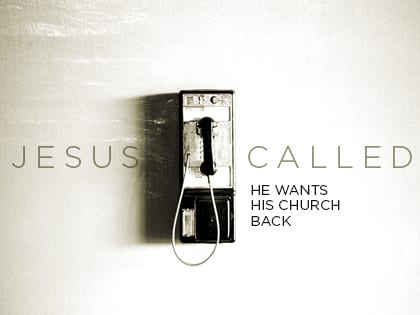 Ray Johnston: "The sad truth today is that the church is at the lowest point in its American life."
A year ago, I pulled up to a stoplight, and a white van pulled up right next to me. I can still see the huge red letters on the side that spelled out two words: Church Sucks.
I want to make sure you understand that I am not bashing the church. I am a fan. (More about that later.) Growing up far outside the Christian faith, I had no knowledge of Christ or His church. Atheism, alcoholism, and alienation through divorce were the central lifestyle options for my family, passed on from generation to generation. Without the Christian church I have no clue where I would be, or where my marriage or family would be, today. I have grown as a Christ-follower, as a husband, as a father, and as a leader primarily as a result of being deeply connected to the Christian church.
That said, the words printed on the side of that truck make a statement we had better not ignore. Why? It's a point of view more and more people agree with …
What do the following things have in common?
VCRs
Flip phones
Answering machines
Folding maps
Floppy discs
Drafting tables
Movie rental stores
Analog TV
Phone books
Landlines
Kim Kardashian and Damon Thomas
Kim Kardashian and Kris Humphries
What do all of these have in common? Great start—lousy finish. Unfortunately, we have to add one more item to that list:
The American church
The sad truth today is that the church is at the lowest point in its American life. The percentage of people unaffiliated with faith doubled from 1990 to 2009. The percentage of people willing to describe themselves as atheist or agnostic grew fourfold during those same years. American Christians today have the least amount of influence they have ever had, are plummeting in likability, are burning out pastors, are seeing their teenagers walk away from faith, and have all but lost their impact on culture.
Between 4,000 and 7,000 churches close their doors every year, and it's getting worse. Thom Rainer, president of LifeWay Christian Resources, predicts the annual rate of church closing will continue to soar to 10,000 churches.
The percentage of self-professed Christians is down 13 percent over two decades.
Less than 20 percent of Americans regularly attend church.
American church attendance is steadily declining.
Established churches, 40 to 190 years old, are in rapid decline.
In 2050, the percentage of the US population attending church will be almost half of what it was in 1990. A few years ago, Newsweek magazine concluded that the Christian God "is less of a force in American politics and culture than at any other time in recent memory."
A few years ago, my wife and I took a trip to Nairobi, Rome, Paris, London, Zurich, Munich, Florence, and Fresno. The trip was exhilarating—with one major exception. We visited church after church and cathedral after cathedral. They had magnificent art, majestic architecture, stunning stained glass, icons, pageantry, and historic religious rituals. There was only one thing missing—people!
Like a lot of American churches, the buildings were beautiful but barren. They had everything but were empty.
It's enough to make Jesus roll over in His empty grave.
The Bible tells about a rich church in the wealthy city of Laodicea, a community with many of the conveniences we have today, including the equivalent of indoor plumbing, shopping malls, and huge sports stadiums. Perhaps the church also had beautiful grounds, gifted preachers, and the applause of the people.
The only thing this church was missing was the one thing it needed—the blessing of God. Ultimately, the reason that was missing, in the words of Jesus, is that they were "lukewarm" (Revelation 3:16).
This article is excerpted from Jesus Called—He Wants His Church Back: What Christians and the American Church are Missing by Ray Johnston (Thomas Nelson, 2016).