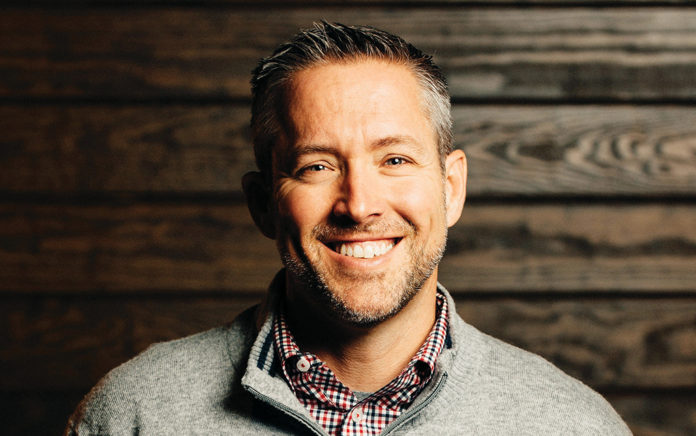 When you accept the call to follow Jesus, you accept the call to mission.
J.D. Greear is lead pastor of The Summit Church in Raleigh-Durham, North Carolina, and president of the Southern Baptist Convention. His latest book is What Are You Going to Do With Your Life? (B&H Publishing).
Years ago, John Piper preached a landmark message called "Boasting Only in the Cross." I had just graduated college, and his words rocked me to my core. There was a phrase Piper quoted in that message that got my attention because my dad always used to say it: "Only one life, 'twill soon be past, only what's done for Christ will last." I want to raise that question again for this generation: "Are you thinking about eternity?"
To change the way we live, we first need an awareness that God has called each person. He has given us all a role in the Great Commission, the call to make an impact for eternity in the souls of other people. He said, "Follow me and I will make you a fisher of men." When you accept the call to follow Jesus, you accept the call to mission. We don't realize how urgent the message of the gospel is.
We need to know how to discern our call. Spiritual gifts tests and tools are fine, but we also need to help people answer questions like, "What's it like to hear his voice?" "What's it like to discover what these gifts are?" "How do you know the role you're supposed to play?"
C.S. Lewis had a great analogy. In The Chronicles of Narnia, when Father Christmas shows up to give the children gifts, they are very confused by them. But he tells them that Aslan has a purpose for this, and they would know it when it was time. Each of them discovers what Aslan wants them to do by looking at the gift he's put in their hands. I think that's what Christians do. They start to evaluate those gifts.
We need to reevaluate our lives through the lens of eternity. "What am I saving money for?" "Why am I developing my talents?" "Am I going to look back and be grateful that I lived my life the way I did?" One of the stories Piper told was about a couple who worked their tails off so they could retire and sail around the world and collect seashells. Is that what you're really living for? A possible retirement home, an RV, a hobby? That assumes the gospel is not true and heaven and hell are not real.
I feel like I spend more time trying to motivate people to ask the right questions than helping them find answers to their questions. If I sit down with somebody and they ask me to show them how to use their gift for the kingdom of God, that's the easy conversation. My problem is when I say, "How come you are not doing anything with this? Why do you think God gave you that?" We need to afflict the comfortable. God steers moving ships. We just need to help get the ships moving.