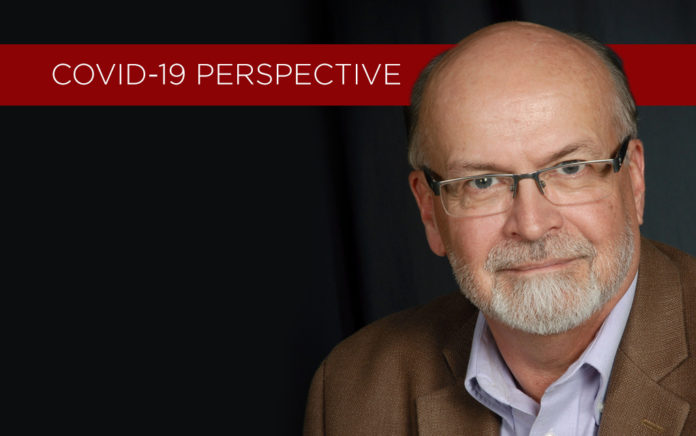 The pandemic is a tipping point that will create three particular changes.
COVID-19 PERSPECTIVE: Thomas Bandy
ThrivingChurch.com, MissionInsight.com, SpiritualLeadershipWaystation.com
As churches scramble to learn how to do online ministries, leaders need to look beyond the COVID-19 crisis and realize that the pandemic is a tipping point. Social distancing between people will end, but social distancing from the church will continue. The waning church growth movement will hasten in its decline and be replaced by what I can only describe as a church depth movement that addresses urgent, personal, desire for God. Be prepared for three big changes:
1. Immersion will replace compassion.
Compassion is an emotion of sadness for others less fortunate than ourselves. Immersion is behavioral empathy for another person's daily struggle to survive. Don't just serve soup to the homeless. Create bonds of friendship that bring the homeless into your home.
2. Personal intervention will replace institutional charity.
Future displaced and unemployed masses will not praise our donations of time, talent and money. They will praise Christians who risk everything to protect victims of trauma from the economic, physical and sexual abuses of victimizers.
3. Reconciliation will replace advocacy.
The goal of advocacy is to force others to agree with our public policies and it resulted in polarized politics. The goal of reconciliation is to honor the rights of people we neither like nor agree with. The credible Christians of the future will be humble before mystery rather than proud of their self-righteousness.
The emerging church depth movement will not focus on making more disciples, training more outreach teams or imposing ideological conformity. It will be about maturing a motivated minority who become role models of the fruit of the Spirit, spontaneously and daringly, in daily living.
Before COVID 19 we concentrated on developing relevant, high quality programs that attracted people to church. Following COVID-19 we will need to concentrate on mentoring deep spirituality that results in individual heartbursts to bless people within each Christian's reach.
What excites me is that the Holy Spirit has already been preparing the hearts of many pastors and nonprofit CEOs for a time like this. So many Christian leaders are tired of counting disciples, adding members and tracking second- and third-time visitors. So many leaders are weary of all the expectations of institutional survival and megachurch greatness. They yearn to guide a handful of believers into a deeper, riskier, walk with Christ. Now is your time!
Read more COVID-19 Perspectives from pastors and church leaders.