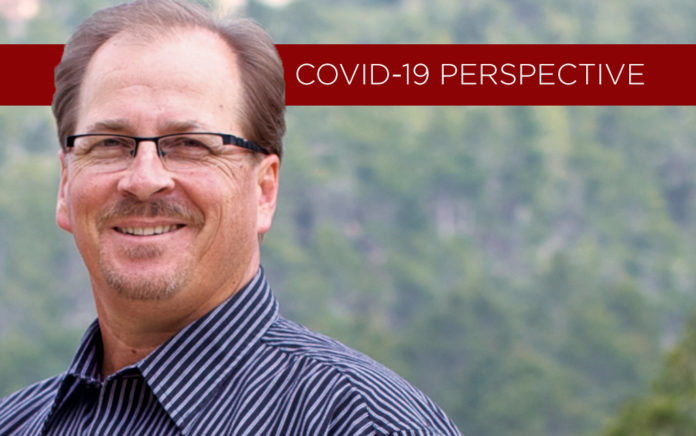 In the midst of the crisis, we've identified four things to help us move forward as a church.
COVID-19 PERSPECTIVE: Kevin Harney
Shoreline Community Church, Monterey, California
In times of turmoil, rapid change and crisis, God is still powerfully present. I am a local church pastor and the church I lead has walked through the COVID-19 crisis and the related economic tsunami just as you have. In the middle of the craziness and national uncertainty, we identified four words to guide us in our ministry to both our congregation and the community we love—both now and as we move forward.
Sustain
We need to do all we can to maintain the programs and ministries (some in new formats online). We need to do all we can to sustain the faith, hope and peace of our congregation members. We must sustain and even grow our ability to reach out to people who are stressed, anxious and in need of the peace that Jesus brings.
Grow
There are some unique opportunities to expand and grow the ministry of the church in this season. We should be helping our people grow in spiritual maturity. We can launch new care ministries and online ministries to serve our church, other churches and our community. We can grow our online connections so they can continue when we are past this present situation.
Leverage
This time of slowing down, being at home and cultural pause can be leveraged and used for the glory of God. We can help families learn to connect in meaningful ways, pray together and establish fresh spiritual habits. We can connect our youth to each other and God's Word in new ways. We can teach people about sabbath and encourage them to develop habits of rest and refreshment. And we can build bridges to our lost neighbors, friends and family as they are all slowing down and asking big life questions.
Prepare
As all times of crisis do, this shall pass. When it does, we need to be prepared for what is on the other side. The church will look different and that is not a bad thing. We are wise if we prepare to keep some of our new online options active after we are able to gather on the church campus. We can keep communicating at a deeper level. We might be wise to drop some things that seem less important. We may have to be ready to walk and live in a new financial reality for a season. We can keep our focus on the reason the church exists: To glorify God, grow believers and reach the world with the gospel.
After this moment passes, the church will face another time of crisis. We always do. I hope these for simple words can help you in the storms and when the seas are calm.