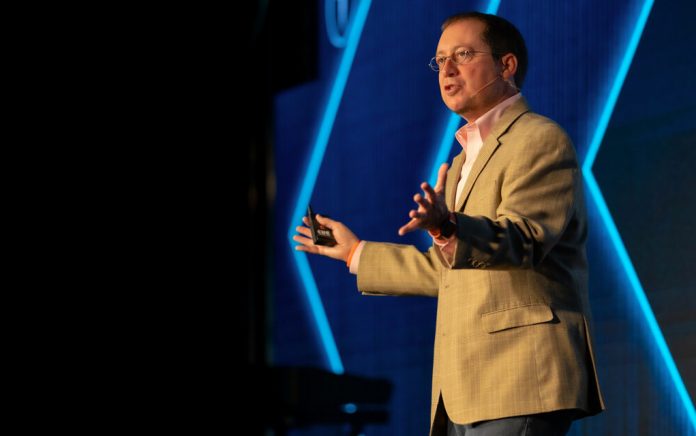 "The more we can keep the main thing the main thing, the larger the net becomes for our opportunities to see real and lasting change."
We asked pastors of some of the nation's largest churches to share their thoughts on church growth, discipleship, outreach and faithful ministry.
Chip Bennett, Lead Pastor
Grace Community Church
Sarasota, Florida
The one thing that has best positioned us for growth is our commitment to our vision: "Grace Community Church exists to reach the unchurched by being intentional neighbors that reflect Christ." This vision is the grid through which everything we do is viewed. If it isn't accomplishing our vision, we don't do it. If we aren't reaching people by doing intentional neighborly things that reflect Christ, then it doesn't get done.
Since our vision is to reach unchurched people, it keeps our church focused on outreach and growth, not on self. As a leader, we either lead the church to expect growth or not. Churches that tend the aquarium rather than fish for men will more often than not struggle to grow. Know what God has called you to do and stay in your lane.
Just when we needed more space, God provided. We were recently given 44 acres and several buildings from a church in town that was struggling. They joined up with us, and we have become their church now. We are currently in the process of renovating those facilities to launch our second campus this fall.
Nobody can do it alone. The Lord's prayer is not "my Father" it is "our Father." Letting everyone be a part of everything is so much more rewarding, sustaining and multiplying rather than doing it alone.
I wish I had known when I first started in ministry that the church is God's and not mine, so I don't have to take things so personally. I am a passionate type of guy and a consequence of that wiring is often taking things very personally. I have a place I stand every week in the church and I have a moment with God. I tell him: "I know this talk really isn't for you Lord, but this is for me. I need to say this. I need to hear this. We need to have this conversation each and every week and more so for me, Lord, than you. This is your church and these are your people. They are not mine and the church is not mine. If you can bring someone else along who can do better than me, I am in. So, Lord, it's important that I say these things to you, and I realize you don't need me. I am grateful you use me, but I understand my place. Thanks for letting me do what I do."
The church adds to and creates a lot of the polarization in society. We may be well meaning, but we create divisions in areas we don't need to. Staying away from the non-salvific, partisan issues will open the door to a far greater ministry of healing and change. The church needs to keep focused on the gospel and Jesus, and not get bogged down in peripheral issues that won't save anyone. The more we can keep the main thing the main thing, the larger the net becomes for our opportunities to see real and lasting change. What we do as the church is the highest-stakes game in town, and we can ill afford not to focus on the one thing we have that changes the world, and that's preaching Jesus and the Good News.
We have incredible opportunities right now to create massive change in areas of racial reconciliation, societal polarization and the growing gap between the haves and the have nots. To see real and lasting change, we cannot afford to be identified with a political party or partisan movements; we need to simply be the church. It's not politics or a party that will bring lasting change, it's a person and his name is Jesus.
Read more candid conversations with Outreach 100 pastors »
Twitter: @DrChipBennet
Website: GraceSarasota.com
Founded: 2010
Denomination: Nondenominational
Locations: 1
A 2019 OUTREACH 100 CHURCH
Attendance: 1,520
Fastest-Growing: 19