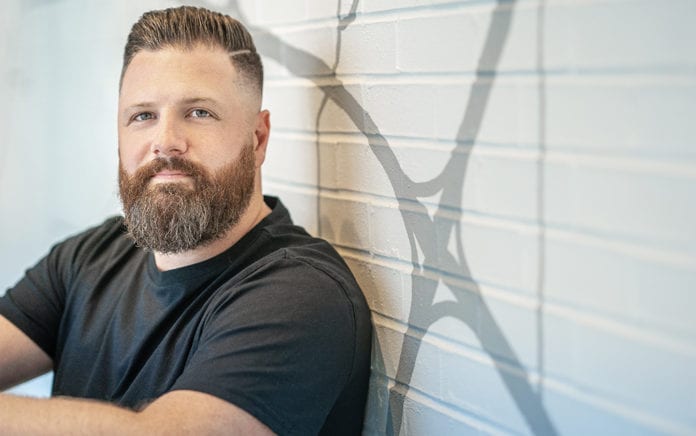 Rock City Church has become one of the fastest-growing churches in America by finding innovative ways to reach millennials, men, and the spiritually restless.
Don't miss Part 1 of our interview, where Chad Fisher talks about being inspired to plant a church by observing bold Nepalese Christians in the Middle East, doing 'whatever it takes' to start Rock Church, and why he and his wife chose Columbus, Ohio, for their church plant.
How did you go about building a team for the plant?
We moved to Columbus with seven other adults. We had no real plan, but we'd met ARC and had the support of CedarCreek Church in Toledo, which played an important role in helping us realize our dream. At our first launch team meeting, there were 14 people. It took from June 2010 to April 2011 to build a team of 40 people.
That period was important because it gave us time to fall in love with our city. We met people. We learned how to fundraise. But most of all, it taught us about trust. When you have a vision to build a church and reach a city and you're in a room with 14 people and all you have is a dream, it can be a daunting task. God gives you small wins along the way that build your faith and prepare you for the bigger wins.
Tell us about April 3, 2011—your first Rock City Church service.
Our team of 40 went to sleep the night before not knowing if anyone would show up the next day. We were ready. We'd done everything we knew how to do. We woke up, walked into the doors of the AMC Lennox Town Center movie theater in the heart of our city right next to the Ohio State University. What we saw stunned us—430 people attended the service and 43 people were saved.
I think a rare part of our story is that we were able to plant in the heart of our city and grow from the inside out. I think there's something unique about the city of Columbus—the atmosphere, the vibrancy. We started to grow. We had about half those people come back the next week, so we had about 180 to 200 attending.
You had watched so many of your friends leave the church you grew up in. How did that affect your strategy in Columbus?
We targeted millennials. We asked them the last time they had been in church. We asked them if they had left the church and why. And it wasn't just young people who left the church we talked to, but also the unchurched. One of the reasons our church has continued to grow is we are laser-focused on lost people. We're not interested in catering to churched people. Between December 2018 and February 2019, we grew by 2,000 people. But I think the statistic that best reflects us is that between Jan. 27 and June 2 of this year, we had 2,073 decisions for Christ. Close to 100% of our growth is from conversions.
What is critical to reach millennials?
This generation is very outreach-oriented. They desire impact. Everything has some kind of social aspect, a how-do-I-save-the-planet component. When millennials look at the church, they often don't see a mission worth giving toward. There's a disconnect. They see a place you go because you are supposed to—sing a few songs, hear a message and check a box. That's a shame because the church possesses the greatest cause on the planet. We ought to be the most mission-minded, service-oriented, generous organization on the planet.
How do you get young people to take part in that great cause?
To connect the mission to this generation, they need to see it even before they walk through your doors. They need to see and hear about how your church is impacting their community before they will give you a shot. They can see great speakers through TED Talks and hear great music anywhere; they desire to see a local church making a difference where they live.
How important is creativity in reaching that audience?
More than creativity, they want excellence. We are a focused church and a simple church. When you are only doing a few things, you have a better chance of doing them well. We have worship experiences where people can encounter God in Christ. We have small groups and ministry teams. We prioritize missions. From Year 1, an average of 20% of our budget has gone beyond our walls. We give a lot. We serve a lot.
Your church has an innovative practice called One for One. What is it and how does it work?
When we started the church, we said let's double the tithe and set aside 20% of our budget beyond our walls. As we were doing that, I was talking to a mentor of mine who was leading a church of about 10,000. He mentioned something called One for One—giving a dollar for each person who walked through the doors to a local or global mission. I told him I'd been praying about trying to model generosity on a practical level that people can see.
We looked for practical ways to use the money to meet needs—stocking a single mom pantry, funding medical clinics in Central America, providing relief for flood and tornado victims, buying Kevlar gear for the local drug enforcement team. We would share stories from people we helped and that would spark even more generosity. If we had 300 people attending church that day, someone would come to me with a check for $300 to cover the cost of some mission initiative.
But it's not just money you are giving. You are involved with issues like community reconciliation.
We hosted Dr. Bernice King, the daughter of Martin Luther King Jr. When I looked at the racial injustice and racial tension that still exists in our city, I thought it would be good to have an honest conversation. We wanted to give our church the opportunity to take steps toward healing within our congregations and within our city.
Or take Mother's Day. We make Mother's Day the manliest day of the year. We realize how hard it is to get men in the church, so our Mother's Day gift is to make it easy to get husbands and brothers and nephews to come.
We recently had former Ohio State football coach Urban Meyer talk about faith, family and football. We had 6,200 people come, almost double our normal attendance.
In February, we hosted Tim Tebow's Night to Shine, a ministry for special-needs people. We hosted a dance for special-needs families and raised money.
In addition to outreach, what else is important to the next generation?
Authenticity. When millennials walk through the doors of a church, they want to hear truth, even if they don't believe it themselves. They want to see you as honest and authentic. Culture and values are shifting so quickly, definitions and standards are changing. But God's truth is alive and eternal. You don't beat around the bush.
How important is it for the next generation to find mentors?
My wife and I were having dinner with an older couple at our church. The man asked, "How can I help?" I said, "I would love for you to open your home to a group of 20-somethings." He asked why young people would want to come. I said, "Because you are a success in marriage, career, life and generosity."
The couple ended up selling their condo to buy a larger one in a different part of town so they could have more room for their small group. When we see seasoned, mature believers, we ask them to mentor. The younger generation needs the older generation.
Do you believe if you reach young people you will also reach their family?
I think the challenge of the church is to get younger in our approach. Our church is largely made up of 20- and 30-somethings. Now their parents and grandparents are coming back to the church. The son or daughter has the whole family coming to church. If you reach the younger, you're going to reach the younger, the middle and the older.
In your church's mission statement, you say you desire to reach the spiritually restless. What do you mean by that?
I think the greatest marketing a church can have is the person who used to just fill a seat, but is now so compelled they get in the game. A spiritually restless person is someone who knows they are made for more but have not yet discovered the joy of generosity. Serving unlocks the deepest purpose God has given a person to impact others.
What are some keys to staying true to outreach?
Be laser-focused on your mission. Know who you are and stay true to your identity. The less you do, the more effective you can be. Make it easy for people to engage in your church. Give them a part to play. Engage your community through partnerships.
Since the early days, we have partnered with a backpack-for-kids charity, for instance. When our church responded with relief for hurricane victims in Texas, we built a relationship with the local news station. After finding out about our partnership with the backpack organization, the news station asked, "What if we partnered with you to provide a backpack for every single student in the Columbus city schools—like 50,000 backpacks?"
Do you have an explanation for your church's rapid growth?
I've never viewed myself as a great leader; I am just an average leader with a really great team. We have been constantly surprised, but, at the same time, we expected it, because God put in our heart a dream to reach the city. I feel there's a spiritual vacuum in the city. We started to fill it, and God began to bless it. There are many great churches in Columbus. There's a hunger in people to encounter God and experience Jesus. That's what is happening here.
ROCK CITY CHURCH
Columbus, Ohio
Website: RockCityChurch.tv
Founded: 2011
Denomination: Nondenominational
Locations: 4
Attendance: 5,083
Growth: +1,593 (46%)
Fastest-Growing: 2
Largest: 92
Read about more Outreach 100 churches at OutreachMagazine.com/church-profiles.