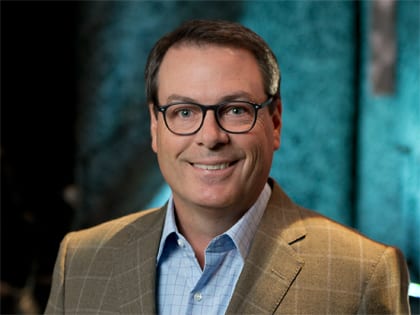 "I'm learning that ministry is really an overflow of my relationship with Jesus."
We asked pastors of some of the nation's largest churches to reflect on the wisdom they've gained along their ministry journey. There's a lot we can glean in the words that follow, regardless of the scope and circumstances of our own ministry.
CHRIS HODGES
Church of the Highlands in Birmingham, Alabama
We make a person's spiritual journey very clear. People want to know where they are on their path with God and to know what their next steps are. We also make sure the people we lead know that the church must get larger because the whole world matters (evangelism), and the church must get smaller because every individual matters (small groups). I love seeing so many people saved at our weekend services and, at the same time, see as many people who attend church every week in small groups.
Much of our growth has not been planned. We have been more opportunistic than strategic. God continues to bring us amazing opportunities for campuses, land, buildings and staff that we could not have done on our own. Our responsibility in this process is to diligently seek him and put the church in a healthy place to realize these opportunities. As someone said, "When opportunity knocks, it's too late to prepare."
My relationship with Jesus fuels everything. I already knew this, but it has become more apparent that the space I give God is critical, not just for me, but for the people I lead. I'm learning that ministry is really an overflow of my relationship with Jesus.
Learning my ministry "rhythm" and how to develop a schedule that works has taken me years. Key lesson: Not everything that is doable is sustainable. Also, there's something to be learned from just about everybody you meet. I love studying what other churches do and discovering their "best practices."
Stand firm and love well at the same time—just like Daniel did in Babylon. Daniel never wavered in his beliefs but had incredible influence at the same time. Jesus, of course, lived the same way. With the woman caught in adultery, Jesus didn't condemn her, but he also wasn't afraid to lead her out of her life of sin. He calls us to embody both grace and truth.
Read more candid conversations with Outreach 100 pastors »
CHURCH OF THE HIGHLANDS
Birmingham, Alabama
Twitter: @Chris_Hodges
Website: ChurchOfTheHighlands.com
Founded: 2001
Affiliation: Nondenominational
Locations: 16
A 2017 OUTREACH 100 CHURCH
Attendance: 40,571
Growth in 2016: +2,225 (6%)
Fastest-Growing: 78
Largest: 1