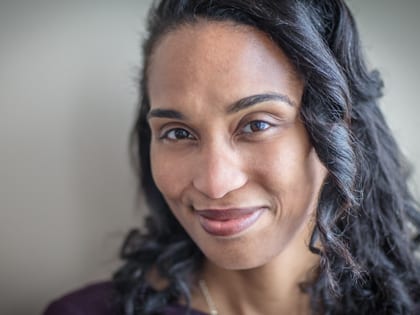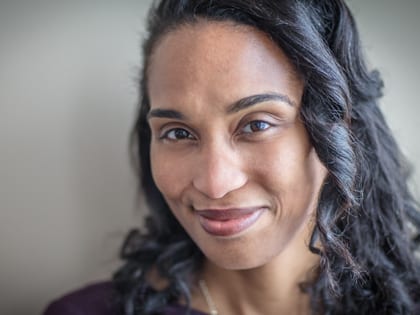 "Discipleship isn't robust unless it's done in the context of mission, of evangelism—and that's what Jesus did."
It's no coincidence that Michelle Sanchez has ended up where she is today: leading the Evangelical Covenant Church denomination in its efforts toward missional discipleship—making disciples who make disciples. This, it would seem, is a God-ordained appointment, something he's been preparing her for her entire life. And Sanchez, who radiates joy and conviction for her work, has taken the entirety of her life experiences—everything she's learned from books, professors and the people and events that have shaped her—and channeled it into her passion for Christian formation. This lifelong evangelist, and now maker of disciple-making disciples, traces her path and shares how she believes churches today can better live out the Great Commission: Go and make disciples of all nations.
How did you develop such a strong passion for discipleship and spiritual formation?
My interest and passion in ministry has always been evangelism and outreach. And that started at a very young age. I think it's partly because I grew up in what I call a half-Christian home. My mom was a believer, but my dad was not. And I adored my father. I prayed for him my entire life, and he did accept Christ many years later. I believe God used that to foster awareness in me of loving someone outside his kingdom.
And, I think we really underestimate what young people can do in terms of disciple-making. As a teen I was challenged to reach out to my friends and to grow spiritually. My friend and I started a Bible study for other teens. At one of our first meetings I preached on Ecclesiastes. I remember everybody sitting there listening to me. It was an amazing thing, a holy moment and evidence that God could use me to transform his kingdom.
As a young adult, you went to school and worked in some very unchurched places: New York University Stern School of Business and Wall Street, as an investment banker at Goldman Sachs. How did that shape you?
I think there's something really special about spending a significant part of your life in a place that is essentially hostile to Christianity because you begin to understand what you really believe. NYU was the first place I was surrounded by so many people with different beliefs. My best friend there was a Buddhist from Taiwan. I went through a kind of faith crisis and had to do a lot of hard work. I got into apologetics big time and made sure of what I believed and that I wanted to spread it.
And being in an environment like Wall Street, I got to see up close the people the world says have everything. And I realized everybody needs Christ, no matter how much or how little they have. I looked at myself as a kind of missionary there. I had my Christian friends praying for me. There was one man I invited to lunch—a big guy from Europe, an intimidating investment banker who really had nothing to do with faith. But we got into spiritual things and he started crying like a baby. So realizing God is at work there, that these people need God too, was a great experience.
I was also attending Redeemer Presbyterian Church, where Tim Keller is the pastor, at the time. I was there when it grew at a crazy pace. I saw all kinds of people coming to Christ, and it was having a big impact on the city. I so admire the Kellers' courage to do this gospel-advancing ministry in New York because they taught me a lot about what it means to be a Christian and be winsome with the gospel in a place like that. I owe them a huge debt.
What convinced you to trade business for ministry?
There are lots of things I liked about banking, but there was a lot about it that I didn't really like. At the end of the day, I was working crazy hours just to put money in people's pockets. It wasn't motivating for me. I had known what it was like to be a part of something missional, exciting, fun, rich, life-giving, and it just wasn't connecting with me in that way.
But what really convinced me was 9/11. It was my second day at work, and Wall Street was just a mile from the World Trade Center. All of August 2001 was my training—on the top floor of the World Trade Center, at Windows on the World. If the terrorists had come in August, I wouldn't be here. That's wild. I'll never forget the city up in smoke behind me as I walked home over the Brooklyn Bridge with hundreds of people. I had this profound life-changing moment. I realized if I were to die right then and go before God, I wouldn't have been ready. Not that I wouldn't have spent eternity with God. I believed I would have. But I started to think about why I was even there and wonder what I was doing at that job. That wasn't where I was supposed to be. I had signed a two-year contract and I honored that. Goldman was a great training ground for everything that's come after. But I knew I had to find something else.
In time, the Lord made it clear that I was to go into ministry. My best friend, the international student who I shared my faith with in college, came to Christ while I was working at Goldman Sachs. It changed everything for me. I wanted to invest in souls, in eternity. What I did for her, I wanted to do for others. I found out Campus Crusade for Christ [now known as Cru] was starting a ministry to international students at NYU, and they needed someone to run it. I just knew I was supposed to do that. Everyone thought I was insane! I left all the glamour of Wall Street to lead people to Christ, and I went from making tons of money to raising money. But I never left ministry after that.
And those years at Campus Crusade were when you started to realize the need for discipleship.
I was at Campus Crusade for two years. During that time, my primary passion was evangelism. And I saw that happening, but I realized very quickly I didn't know what to do with people after they became Christians. I also realized there were lots of spiritual disciplines I didn't really know about and areas I needed to grow in. I feel like the Lord began to shift my attention, and that's why I went to seminary—to focus more on Christian formation and discipleship.
What books have most influenced you in ministry?
Sacred Companions by David G. Benner was really helpful in explaining what spiritual direction is and how to find and follow God, and how to help others do the same. A lot of my spiritual-direction work emerged from interacting with that book. Spiritual Theology by Simon Chan gave me a construct for what spiritual growth can look like. Helping people grow isn't vague. There's a kind of science behind spiritual practices. Looking at discipleship from a more structured, systematic way was really cool. And DiscipleShift by Jim Putman and Bobby Harrington has had the biggest impact on me in terms of my understanding of discipleship and helping others to do discipleship. It's all about how to make disciples who make disciples.
How has your understanding of discipleship evolved?
I grew up in the typical evangelical world: very head-centered. Discipleship basically meant learning stuff. It meant curriculum and Bible study. All of which I'm very much for, but it essentially equated to those things. I was looking for something more.
One of my professors at Gordon-Conwell would teach the importance of having a dynamic relationship with Jesus Christ. He's alive; he's not just in the Bible teaching us stuff! Learning how to connect with him in the moment is key.
Around that time I discovered the ministry of spiritual direction, and it blew me away. Basically it's just helping people to discern where God is at work in their lives and how to follow him. I remember reading about that and thinking, That's basically what the Christian life is. It's asking yourself where God is in your life. What is he doing and saying to you? At its very basic level, that's what spiritual direction—what discipleship—is all about.
Now it's very hard for us to discern all that if we don't have a foundation in the Bible and theology. But put together, that is the life of faith. Christianity became so much more than understanding what the Bible says about things and what I should do. It became this living, vital connection to Jesus, who was with me every moment and who was inviting me always to take another step following him. That's exciting!