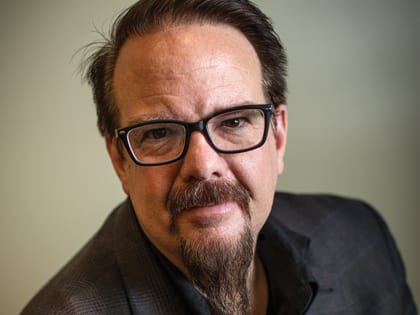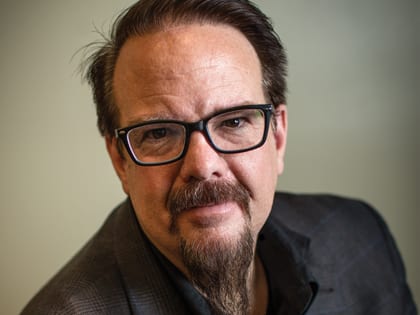 "Through many different means, we need to share the gospel. We need to share it often, graciously and winsomely."
The Decline of Christian Evangelism … and What We Can Do About It
Ed Stetzer, formerly the president of LifeWay Research, has a new job. Resigning from LifeWay and the church he pastored, he now is executive director of the Billy Graham Center for Evangelism at Wheaton College and professor of church, mission and evangelism at the school.
Through gathering denominational leaders at the North American Evangelism Leaders Fellowship, scholars through the Billy Graham Fellows, and other efforts like a Church Planting Leadership Fellowship and a new Rural Initiative, Wheaton and the Billy Graham Center are working to be a national convener and disseminator of best practices for evangelism.
Outreach caught up with Stetzer to get his take on the state of evangelism in America today, the threats and opportunities to faithful witness, and tips for pastors who are eager to support their congregations in sharing the good news.
Ed, you study the big picture of evangelism in America today. Give us a snapshot.
American Christians have moved away from a focus on sharing the gospel. Historically, there are seasons to this, where people emphasize gospel proclamation for a while, then emphasize gospel demonstration for a while. Right now, we've been moving into a season for about the last decade where our emphasis has been on gospel demonstration. I believe strongly in that, but we also need to raise a flag and have people rediscover sharing the good news of the gospel through proclamation. We can't lose that.
The church today is at a critical moment. As culture shifts, we are beginning to feel the new realities of marginalization. How we will respond? But in the midst of all those questions we're asking today, we have to commit to showing and sharing the love of Jesus in the midst of our broken and hurting world.
Is sharing your faith a personal passion?
Yes, certainly. I grew up in a nominally Roman Catholic home, but didn't hear what I'd consider to be the gospel for some time. My sister actually rode a bus to a church just outside New York City, near our home, heard the gospel and became a believer. My mother followed, and I saw the change in her life.
Having not grown up in a Christian home, I never outgrew a concern for lostness. I still have that. There are people who need Jesus. That deeply drives my heart and my life. That is why I have been so focused on church planting in the past, to reach people. It's why I have worked for church revitalization, to reach people. Evangelism is the recurring theme of what matters to me.
Talk for a moment about the larger cultural picture. Are Christians really drifting away from proclamation?
Yes, I really feel like we are. Ultimately, I think the Church goes through seasons. In the past, people who believed a lot like us about 100 years ago decided, through discussing the kingdom of God, that they should work to advance the kingdom by making the world more like Jesus would want it to be. They worked hard for social justice and did remarkable things. But within a couple decades, they had lost a clear sense of gospel proclamation. I'm referring of course, to what today we call the "mainline" Protestant denominations. One hundred years later, the descendants of those movements would agree that they lost the proclamation of the gospel along the way.
We'd be naive at best, and reckless at worst, to think that evangelicals don't have similar tendencies. History doesn't repeat itself, but it does tend to rhyme. I think it's good, once in a while, for some people to stand against the trajectory of things like this and say, "You know, this really matters."
Today, we see everywhere that Francis of Assisi quote—"Preach the gospel at all times. If necessary, use words." But there are two problems with that. One, he never really said it, and two, it's really bad theology. The gospel requires words. I like the way N.T. Wright put it—saying that good news requires a herald.
Thirty years ago, evangelicals talked a lot more about their faith, and demonstrated it a lot less. I think that's probably true, as a sweeping generalization. But today, we still need to find ways to live out our faith, but we talk about it a lot less.
What's behind that shift?
Multiple factors, mostly cultural. There's a "cocktail party" pressure—the sense that polite company don't talk about "these things," like religion or genuine faith. That's part of it.
Ultimately we need to return to a Romans 1 emphasis, and not be ashamed of the gospel. Second, our past models of evangelism don't fit well in the cultural moment we find ourselves in. It's easier to make fun of past models than it is to develop new ones.
Past models—are you referring to, say, stadium evangelism?
Yes. Some of the things of the past are still things of the present. They could work again in some contexts. But if you look at the "cold call" approaches to evangelism—knocking on doors, street preaching, tracts—those just don't seem like they'd connect in most contexts today.
The standard evangelical pickup line of the last 50 years was, "Hey, baby—if you were to die today, are you sure you'd go to heaven?" Today, that feels so outdated to most of us. But it's easier to make fun of it than it is to replace it with something that works, that brings people to point of consideration and decision about Jesus. OK. So how do we evolve?