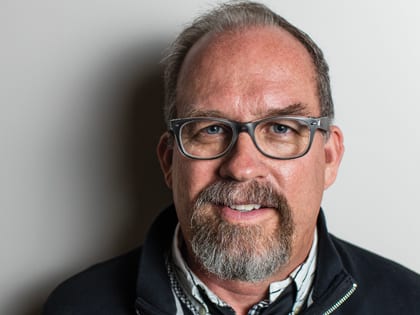 "Every community needs multiple church plants because there are so many different expressions of the local body."
In Part 1 of the interview, Greg Surratt discusses his goal to plant 2,000 churches, the start of Seacoast Church and what it means to be a life-giving church.
Seacoast grows and then you make your ridiculous challenge in 1999 to start 2,000 churches. Tell me about how you started the Association of Related Churches.
After my golf game with Billy, we formed ARC (Association of Related Churches) by asking, "What if?" What if we could create an organization that would help people plant churches? Billy introduced me to his son-in-law, Chris Hodges, and Chris' best friend, Rick Bezet. They both wanted to start churches, in Birmingham, Alabama, and Little Rock, Arkansas, respectively. We told them ARC would give them start-up money and guarantee their first year's salary. The only thing we asked of them was when they reached their budget, they needed to give 10 percent to mission. The first 10 percent for both of them would be to pay it forward to ARC to help another pastor start a church. Those first two churches we helped are now two of the biggest in the country.
So how did the number of plants grow?
In the first couple of years ARC started two to three churches a year, and now we start 150 a year. ARC just celebrated our 15th year and we have planted 564 churches. Growth is exponential now.
How much do you stress the importance of mentoring relationships when you do church plants?
It's everything. Five people a day start the process with ARC right now and that funnels down to around a 100 couples we will say yes to in a given year. After the approval, we pair them with a coach, a mentor who is not just someone who knows about church planting, but someone who has been successful at doing so. These mentors are the church planters we have helped, and they have done well and created life-giving churches. We ask them to not just pay forward some of the resources we gave them, but also serve as coaches for others.
Say I'm a young church planter, what would ARC first ask me?
The first thing we would ask is, "Have you ever been exposed to a life-giving church?" I think a lot of church planting is caught rather than taught. If a couple hasn't experienced a life-giving church, we ask them to take a timeout from planting a church, at least for a year, so they can experience that.
Give me short list of things a church planter shouldn't do.
You shouldn't go forward unless your spouse is in 100 percent agreement; you shouldn't go forward if your finances aren't in order; you shouldn't go forward if you don't have a team.
What things should a church planter do?
You should do ministry together. You also need some peers that love you. I like to say you need to be able to sit at a table with people who love you but are not impressed with you. You need encouragers on your team and that's part of what we bring as ARC. You don't do ministry alone and that's so often the reality church planters experience.
Mentoring is at the core of ARC. What is at the core of mentoring?
I think it's asking the same question that Billy asked me: "What is the dream in your heart?" That's what we ask all of our young church planters. I think a mentor helps a person hear the voice of God. I call it the voice of more. When Jesus says go and make disciples of all people, I believe what he means is that each one of us was made to come under his authority. We were all created to hear the voice of God. A mentor helps to screen out the many voices we hear that tell us what you can't do or can't be. We help our people understand that God's voice is not one of less, but more. In John's discourse recorded in John 14 to 17, Jesus tells each one of his disciples that you are loved and you are chosen to produce lasting fruit. You are created for more and so to come under his authority means that I listen only to his voice. When we learn to listen more to the voice of more, we go out into the world and make disciples.