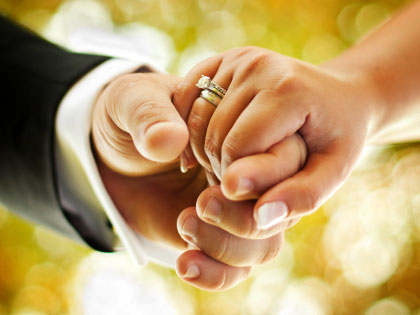 Give interested couples the chance to wed with little or no cost.
Use Valentine's Day to encourage and enable cohabiting couples to overcome the financial hurdles that may have kept them from getting married.
Celebration Church in Akron, Ohio, started providing free wedding weekends after Senior Pastor Jeff Wade read that many couples postponed marriage because of the expense.
Local media attention caused demand for the free weddings to reach other nearby cities, and community involvement grew, with vendors providing free dresses, rings, flowers, cakes and more.
Several participating couples ultimately gave their lives to Christ, Wade says.
"This occasion gives us the chance to speak one on one with these families—some who've never had a church reach into their lives," Wade says. "It's a great opportunity to help their dreams become reality, sow seeds and introduce the Gospel."
Parkcrest Christian Church in Long Beach, Calif., also has held a free wedding weekend. For nonmarried couples living together in its congregation and community, the church offered use of its facility, an officiated ceremony, and a cake-and-punch reception free of charge. Parkcrest's pastors married four couples during the weekend.