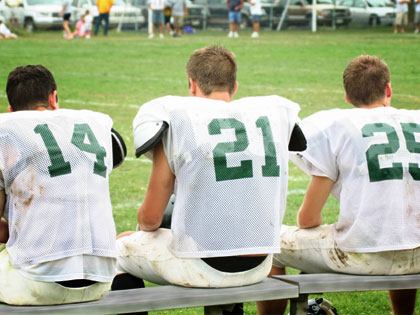 Partner with local schools to provide equipment and uniforms
Help sports teams at local schools have the uniforms and equipment they need as their seasons begin in the fall. The Word Center in Jackson, Miss., heard that the local high school football team, the Callaway Chargers, were about to begin a season wearing three-year-old uniforms. The church of 70 attendees at the time raised money and presented the team a check to buy 85 new jerseys in a show of support and encouragement.
The Word Center also provides students grapes and bottled water during their standardized testing week and gives away laptops and gift cards to the test's top scorers as an incentive to stay in school and study hard.
"It's carved a solid relationship between The Word Center and the entire Jackson Public School District," Pastor Roderick Richardson says.
Check out more sports-related outreach ideas.