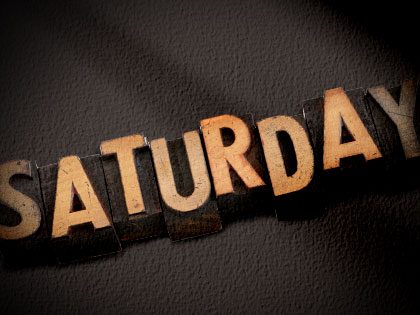 An Ohio church spends a Saturday reaching out to the Greater Cincinnati community.
Looking forward to spending the day with his family, Richard Wilson took Saturday, May 18, off from work to spend at Epiphany United Methodist Church in Loveland, Ohio. Working alongside dozens of volunteers to sort donated clothing gave him a sense of purpose that reached far beyond his family of four.
Wilson was one of 250 members, attendees and friends of the Cincinnati-area church that took part in Super Service Saturday, a service and outreach event to the Greater Cincinnati community.
The May date was strategic to help offset donation declines often experienced by nonprofits in summer and an increase in available volunteers resulting in school events and sports teams winding down.
Wearing event T-shirts, volunteers met at the church at 8 a.m. for worship and a send-off to work sites inside the church and across the community to benefit seven missions. They assembled care packages for 600 soldiers with Military Mailings, worked on a Habitat for Humanity home, assembled 43 layette kits for Imagine No Malaria, packed donated good to ship internationally for Matthew 25 Ministries, delivered groceries to low-income residents through Solomon Project, collected food for Operation E.A.C.H and landscaped and painted for women in residence at Swan House.
"It allowed people to select something they had a passion for and serve God and their community in a concrete way," said Associate Pastor Lisa Kerwin."We think we will be doing this annually."