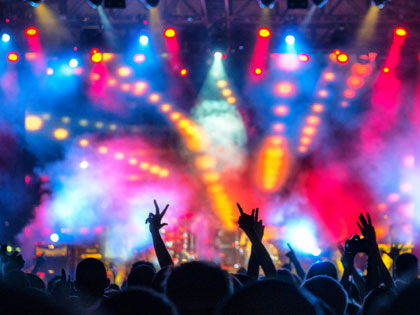 Raise money to help those with no insurance
Cascade View Covenant Church, Vancouver, Wash.
Background:
When five of Cascade View Covenant Church's 200 members were diagnosed with cancer in 2006—and two passed away shortly thereafter—the Vancouver, Wash.-based church felt called to walk beside these members and their families, letting them know they're not alone. The question was how. "We researched the biggest need surrounding cancer," explains Cascade View member Simon Luthi. "We found that thousands of cancer patients in our state alone have no insurance." To help, the church held a cancer benefit concert called 1st Evening of Hope and Faith with four area worship bands performing. The event also included a silent auction, dessert and an oncologist to answer questions about available treatment and clinical trials.
How To Do It:
1. Identify a medical foundation (sometimes affiliated with hospitals) or a 501(c)(3) nonprofit organization that helps provide affordable cancer treatment for patients.
2. Find churches to partner with you, and capitalize on each other's resources. As a church plant meeting in a local middle school, Cascade View needed a larger church—Vancouver's First Church of God—to be host to the event.
3. Find a person or organization that will match the funds raised at your event.
4. Advertise the event on the radio, in local hospitals and at other churches.
5. Enlist teams of volunteers to oversee different aspects of the event: silent auction, dessert, child care and any extras you choose to have, such as a guest oncologist from a nearby hospital. Cascade View also brought in a local bookstore that provided inspirational books and CDs.
6. To follow up, send thank you notes to all who attended. Remind them that your church cares and wants to support those suffering from cancer. COST: The event is free for attendees. Silent auction items should be donated. Churches must cover the cost of advertising, dessert and/or beverages.
RESULTS: For its event, Cascade View drew some 300 people and raised more than $25,000.
TAKEAWAY: Although money is always being raised for cancer research, Luthi says this event provides funds and spiritual guidance for those battling cancer. He hopes other churches will host similar events. "God has really been at work through this," says Luthi. "The concert lowered barriers between our church and the hospital workers, brought together three churches of different denominations for a common cause and told our community, especially those with cancer, that we are here to help."
Find more outreach event ideas »