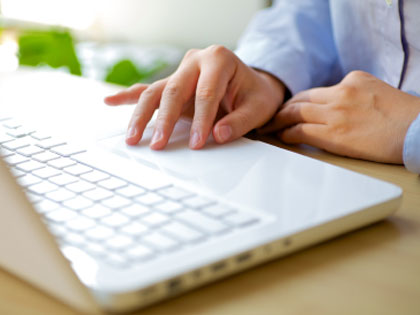 Hosanna Lutheran Church attributes GROWlink online program to the church's retention.
Hosanna Lutheran Church in Lakeville, Minn., makes its expectations for its members' growth clear. Yes, they want members to worship, but they also want them to grow in a way that makes an impact in the lives of others. To make growth easier, the church created an online portal to help with the process.
Says Spiritual Formation Pastor Ryan Alexander, the portal includes connections to courses, small groups and experiences outside of weekend worship, and, perhaps the biggest reason for the church's retention, its GROWlink. The entry point asks members to self-identify the season of spiritual growth they're in, and the church helps them determine the next best step for their spiritual journey.
"With GROWlink, you don't have to understand everything about growing spiritually at Hosanna," says Alexander. "You just hit the button, and it takes you into an experience in the way you need based on the season of spiritual growth you're in. … We've intentionally avoided a linear message because it's not necessarily a progression. Life isn't like that. It's messy and unpredictable. So it's intended to be more organic."
Since its launch in Sept. 2011, GROWlink at Hosanna has gone from 782 to 4,915 visitors.
ONLINE: HosannaLC.org. Adapted from an article that appeared in the January/February 2013 issue of Outreach magazine.