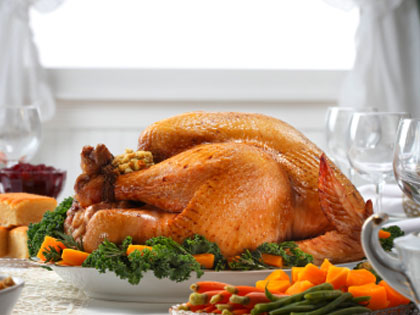 The Churches: Trinity Presbyterian Church, Portland Bethel Church and St. Mark's Evangelical Lutheran Church
The Challenge: Make the refugee community feel welcome on Thanskgiving
One Key Idea: Hold a multicultural Thanksgiving feast
Trinity Presbyterian Church in Tucson, Ariz., partners with local refugee agencies and organizations—and their volunteers—to host a free annual celebration of the very first Thanksgiving where people of different countries, cultures and religions came together to enjoy a meal and fellowship. The church invites all area refugees and provides fun entertainment for the children, including games, skits and international performers.
Filipino, Vietnamese, and Micronesian congregations worship each Sunday at Bethel Assembly of God in Portland, Ore., along with the church's home congregation. So last Thanksgiving, the church hosted a pre-Thanksgiving multicultural feast for the community, complete with all the traditional American fixin's and Southeast Asian dishes.
For newly arrived refugees from Somalia and Nepal, St. Mark's Evangelical Lutheran in Grand Forks, N.D., hosts an annual Thanksgiving dinner with a goal to help their new neighbors integrate into the community. Church volunteers pick up and drive refugees to the event and make gift bags for the kids. The church, in turn, gets to learn about Somali and Nepali customs.