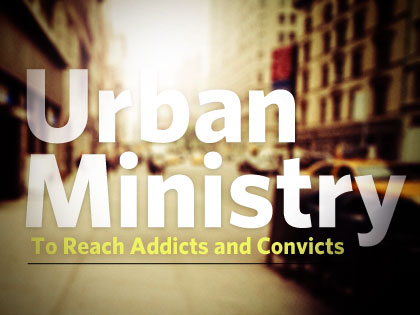 A Maine church returns to its urban ministry roots
Gil Larrabee describes his past as "checkered." His background, however, drew him to Columbia Street Baptist Church in Bangor, Maine, because the church maintains its historic tradition of outreach to convicts, addicts and the poor.
"I'm very into volunteerism, working with the homeless, working with the prisons," Larrabee says. "As far as prison ministry goes, I've been involved from both the inside and out. I've spent a little time in prison."
Twenty years have passed since then, but Larrabee continues to want to support convicts.
By focusing on those in need, Columbia has managed to grow its congregation in a state in which just 27 percent of residents attend church regularly.
"There are not many churches really ministering to the dispossessed in the cities of Maine," says the Rev. Stan Moody, Columbia's pastor.
When Columbia launched in 1845, the church reached out to prostitutes, sailors and others on the city's waterfront. Today, Columbia partners with a ministry called the Mansion to reach out to convicts. It also ministers to addicts through its Celebrate Recovery program.
"It's a good, Christian, 12-step group," says Larrabee, a participant. Despite his troubles, Larrabee says he first became a believer in prison.
"There are a lot of people who are struggling with addiction who've made commitments to Christ," Moody says.
In addition to its recovery program, the church hosts a soup kitchen and plans to minister to youth.  Moody says the church aims to provide job training and other skills that may lead the needy out of destitution.
By focusing on the underprivileged, Columbia has increased its congregation in the past year from 80 to 120. That's hardly enough to fill the church, which can seat 1,000, but it's a start, Moody says. 
The "street people" who attend the church have impressed him.
"I had the assumption they would be slinking in the back corner afraid to come out, but you find them up near the front of the church saying 'amen,'" he said. "It's fascinating."