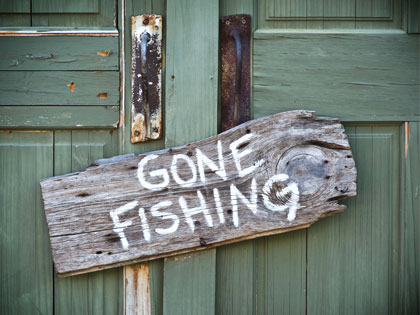 A church reaches the lost through outdoor activities.
Brandon Smith was at a crossroads. A former youth minister, he was searching for his calling. At a church planting assessment of the Missouri Baptist Convention in April 2008, someone asked him about his passion. He responded immediately: "Reaching unchurched men for Christ through outdoor activities."
Three months later, Smith had planted Paradise Outfitter Ministries. Now, about 350 people visit the Oak Grove, Mo., church weekly.
"For years it had been my personal mission to get together with unchurched men to go hunting or fishing," says Smith, an avid outdoorsman. "It's amazing the conversations men will have while on a boat, in a turkey blind, duck blind or deer stand."
Special Thursday night services don't conflict with hunting and fishing weekends. Full-bodied mounts of wild turkey, elk, bear and deer decorate the space. Worshippers sit in camp chairs and at picnic tables and sometimes arrive with their faces painted in full camo.
To appeal to families, the church holds adult and youth hunting and fishing trips, camping and float trips and even has an archery range on site. The goal is to meld the outdoor lifestyle with Scripture.
"I try to never use big churchy words," says Smith. "I try to use the same words I would use on a fishing boat so they can understand that the Bible is relevant and doesn't have to be complicated."