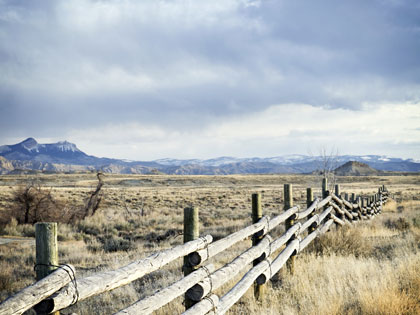 Texas youth spend missions trip on Wyoming Indian reservation.
After doing missions work in Mexico and experiencing a very different culture from its own, Westover Hills Church of Christ's youth group knew that intensifying border drug wars would make future trips too dangerous. That's why the Austin, Texas, youth group sought alternatives for missions work that would still give it a different cultural immersion.
That led the group to the Wind River Indian Reservation in Wyoming. With so much success its first year, the group was invited back again and again; last summer was its third on the reservation in the past four years.
Last year, youth worked alongside native staff for two days at the reservation's understaffed Shoshone-Arapaho Head Start schools. Teens constructed a fence for bus parking, sanded and stained decks, painted a wall, installed linoleum in bathrooms, bundled books, created picture collages and landscaped. They spent a third day just south of the reservation cleaning and landscaping at adult residential community Wyoming Life Resource Center in Lander, Wyo.
The Lander Church of Christ housed and fed the teens, who led a one-day Bible camp at the church building for local children in fourth through sixth grades.
The Westover church—with 1,350 in weekend attendance—puts a large emphasis on outreach and missions, says Youth Minister Kathrine Pimentel.
"We always have a willing group of teens ready to go and serve, and they get to experience Native American culture."