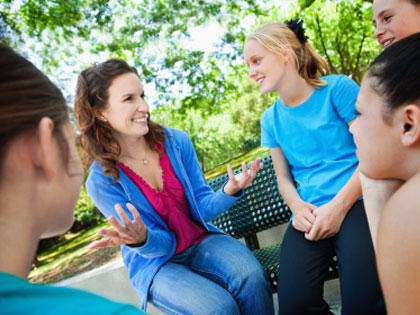 The North Charleston Dream Center, a ministry of Seacoast Church, a multisite megachurch based in South Carolina, started a mentoring program called e3 in 2009 to provide positive role models for students in the area who need them.
The program draws its name from its goals to educate, elevate and empower young people.
"We accept these kids into our lives and take them fishing, camping, out to dinner and more," Youth Minister Ben Mayer says.
Mentors offer a minimum of two "events" per month, and twice a year students receive scorecard assessments in five areas: spiritual, academic, leadership, life skills and health. The top 30 students are treated to special trips, such as a tour of the stadium where the Carolina Panthers play. The top eight students visit places like Universal Studios or NASA.
"Society has already labeled these kids," Mayer says. "We want to give them opportunities to get off the streets and help them think beyond the society they are stuck in." —H.L. Hussmann