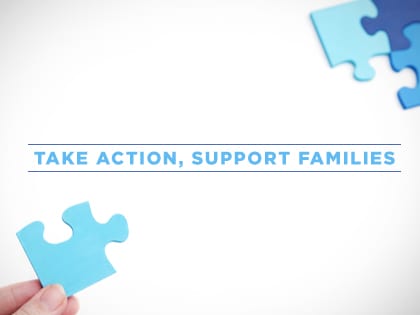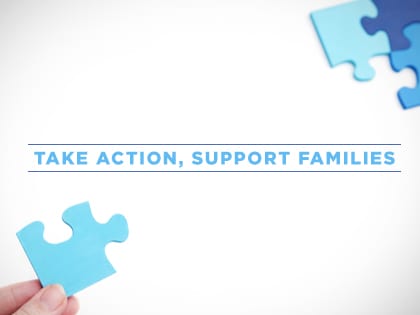 How to come alongside families who are affected by autism and make your church more autism-friendly.
In the U.S., it's estimated that 1 out of every 68 children has autism. Designated as Autism Awareness Month, April is a time to educate people on autism and promote understanding and acceptance. As churches, use the month to come alongside families who are affected by this condition and make your church more autism-friendly.
1. Ask.
Talk to the families in your church who have children with autism. Ask them if there are small adjustments you can make in or during your service to help—a softer chair, dimmer or brighter lights, turning the volume down or moving a speaker, etc.
2. Make room.
If you have a number of families with autistic children, consider creating a room just for them—dim lights, gentle music, comfy chairs, simple crafts. Be sure to stream the worship service on-screen for parents.
3. Educate.
Set up a table one Sunday with information about autism, ways to get involved, local fundraisers, etc. Give away autism puzzle ribbons. Download posters, order ribbons and more at Autism-Society.org.
4. Family flick.
Check your local theaters (AMCTheatres.com/programs/sensory-friendly-films) to see if sensory-friendly films are offered. If so, organize an event for families with autistic children—a movie followed by dinner or snacks at your church. This allows families in your community who are dealing with similar challenges to connect.
5. Train volunteers.
For your volunteers who work with or teach children with autism, help by equipping and training them. The Autism Society offers free online courses—"Autism 101" and "Autism and the Environment"—at Autism-Society.org/Get-Involved.
TRY THIS
St. Mark Lutheran in Clifton Heights, Pennsylvania, and Temple Lutheran in Havertown, Pennsylvania, assembled more than 300 autism-friendly worship bags. Each bag contained two board books, seven sensory toys like putty and stress balls and a laminated page describing the different parts of worship. St. Mark and Temple then delivered them to other area churches.
Find more children's outreach ideas »