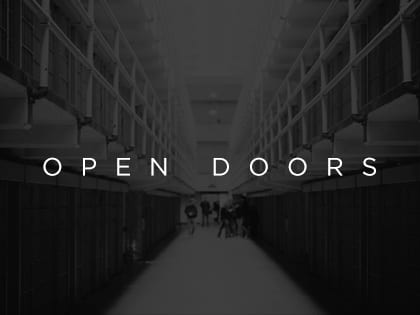 The Garage Church in Hot Springs provides a number of services for ex-offenders and inmates.
Lori Donnor's drug addiction led her to go in and out of jail for several years. But during a stay at a women's shelter three years ago, she completed a faith-based program called "Getting Ahead While Getting Out," designed to lower recidivism.
The course, taught by The Garage Church in Hot Springs, Arkansas, in partnership with Cooperative Christian Ministries and Clinic, totally transformed her.
"Today, I'm 31 months clean and sober," Donnor says. "I walked in darkness for 30 years. I have healed."
She says the program helped her get out of debt and surrender her life to Christ. She now gives testimonies about her experience. Donnor repeatedly tried to get clean before taking the course but felt the holes in her life were too deep to climb out of, she says.
With "Getting Ahead," she learned to investigate her strengths and weaknesses and develop an action plan to stick to her goals, she says.
The Garage Church offers that course and several others, including anger and financial management, parenting, adult literacy and Bible studies, to ex-offenders and current inmates.
The church stepped up its outreach to convicts after a member made a mistake that landed him behind bars, Pastor Mike Prince says. Rather than abandon the man, Prince contacted jail officials about teaching inmates to make better choices.
"The jail was very interested in us coming in and teaching our faith-based [programs]," Prince says.
Area churches have offered their support, and Prince says there's no shortage of success stories. The church member who wound up in jail, for example, now serves in the praise band. An atheist inmate just became a believer, and the church, with an average weekend attendance of 50, recently baptized an ex-offender.
Prince never intended to launch an offender ministry but appreciates the results.
"I had this great plan to come to Hot Springs and plant a church," he says. "What I had to learn is just be open to the doors that God opens."