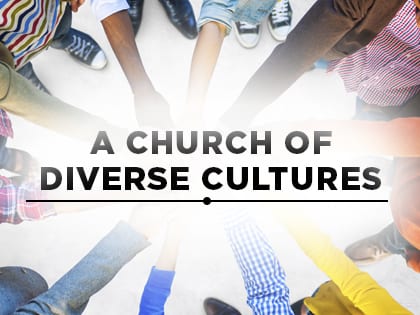 New Covenant Fellowship in Austin, Texas, boasts racial, educational and economical diversity.
Cathy Angell had stopped going to church, but attending a co-worker's funeral renewed her interest in worship.
"It was an amazing service and I thought, I need to go to back to my old church," Angell says.
While the funeral occurred at a predominantly African-American church, Angell's church was mostly white, like she is. But belonging to a racially homogeneous congregation no longer appealed to her. She teaches in the foreign language department of a community college and encounters students from all backgrounds. She wanted the same experience during worship. So when her church announced its new "daughter church"—New Covenant Fellowship of Austin—Angell didn't hesitate to join the Texas congregation.
"I knew it was multicultural, and I stayed because we're so diverse, whether it's racial, educational or economic backgrounds," she says. "We're always learning from each other."
The Covenant Presbyterian Church directed the Rev. James Lee to start a church in Austin in 2005, but when Lee spoke with community members, they said a multicultural church would best serve their needs. Many came from multiracial families due to interracial marriage or transracial adoption.
"People need to have a place where they can belong and then they will come to believe," Lee says.
The church received its charter in 2009 and now has 85 members, including Latinos, Asians, whites and blacks.
"We've had a mother on welfare and a partner in a law firm worshiping together," Lee says, "a neurologist worshipping together with a police officer and some troubled students."
After having her first child, Ashley Phillips quit going to church. When she decided to return, she sought a multicultural congregation. Many churches she visited, however, lacked diversity in membership or leadership. But New Covenant stood out.
"It was very welcoming and I also feel purposeful here," she says. "We care about each other and love each other."