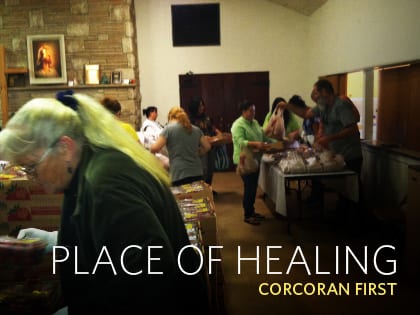 A Church Averts Closure by Addressing the Most Serious Community Needs.
When Pastor James Woffinden arrived to shepherd First United Methodist Church in Corcoran, Calif., only 16 elderly congregants remained, and the church had voted to close. Woffinden received permission to delay the building's sale by three months in hopes of a revival. Nine years later, Woffinden and the church remain, and membership is at 45. Single adults and families with children comprise much of the spiritually maturing congregation, which now embraces a "go and do" philosophy.
"We took a look at the needs of the community," says Woffinden, who was once asked how the absence of his church would affect it. "That question resounded with me in a special way. … It motivates me to encourage the congregation to get involved outside the church."
Corcoran, a small, agricultural Central California town, is home to two state penitentiaries housing some of the most notorious criminals in recent U.S. history; the prisons comprise roughly half the town's population. Other key components: seasonal farm laborers, a severe drug problem and an above average poverty rate.
That's why the church's first two outreaches were faith-based addiction recovery meetings and a church-funded food pantry that serves 300 families monthly. The efforts have bettered the lives of residents and even brought some into the church.
"We look at the church as a hospital for healing, for everyone," Woffinden says. "A lot of people come and feel they're truly accepted and welcomed, that this is home. That's an effort by the whole congregation."
CORCORAN FIRST UNITED METHODIST CHURCH
Corcoran, Calif.
Website: None
Lead Pastor: James Woffinden
Founded: 1908
Affiliation: United Methodist
Locations: 1
Attendance: 45