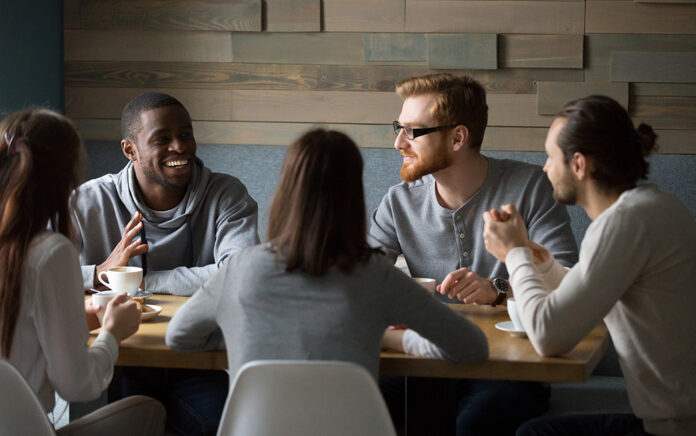 Dismantling racism is a matter of discipleship.
Discipleship has long been my passion, and for some time I've led discipleship for the Evangelical Covenant Church, a movement of more than 900 churches throughout North America. For me, simply nothing is more exciting in life than saying yes to the daily adventure of following Jesus.  
After years of serving as a discipleship leader, I have come to understand that we have some major gaps in our approaches to discipleship. There are important areas that many evangelical churches have not engaged robustly from the perspective of discipleship.  
For now, let's hone in on color-courageous discipleship. Most people probably think of dismantling racism as a matter of justice, and it certainly is. Yet even more fundamentally, dismantling racism is a matter of discipleship, because discipleship is not divided from justice. But for disciples to engage in this way, we need to make clear connections between discipleship and race. 
Color-courageous discipleship is about following Jesus more intentionally as we face racial challenges; being transformed by Jesus as we take off sinful racial habits and replace them with better ones; and embarking on mission with Jesus as we foster kingdom shalom and multiply disciples who do the same. In this way, we will seek to resist racism not as a societal trend, but as an ongoing expression of our daily discipleship to Christ—which is exactly what it should be.
Now, consider this: In many ways, you have already been racially discipled, albeit unintentionally. We have each already been formed in different ways by the racial dynamics of our society. We also have been subtly conditioned by the culture, practices and perspectives not only of our family of origin, but also of the place where we grew up and even the era in which we find ourselves. 
It's time for us to get intentional about color-courageous discipleship. I believe God is calling our generation to a new discipleship grounded in Christ that moves us from color-blind to color-courageous—following Jesus, dismantling racism and building beloved community. It's a journey to which we are all invited. And here's the most exciting part: We can get to know Jesus better by going deeper with him into our racial challenges.  
Brothers and sisters, we remain in a truly historic moment in which we are invited to be like the people of Issachar "who understood the times and knew what Israel should do" (1 Chron. 12:32). 
This November, I am releasing a book titled Color-Courageous Discipleship (WaterBrook), which I wrote to invite readers on a different type of discipleship journey. As disciples, let's explore this new kind of discipleship together, grounded as always in our unwavering commitment to Jesus Christ. 
Michelle T. Sanchez is the author of a trilogy of books on color-courageous discipleship and is a discipleship executive with the Evangelical Covenant Church. Learn more at ColorCourageous.com.