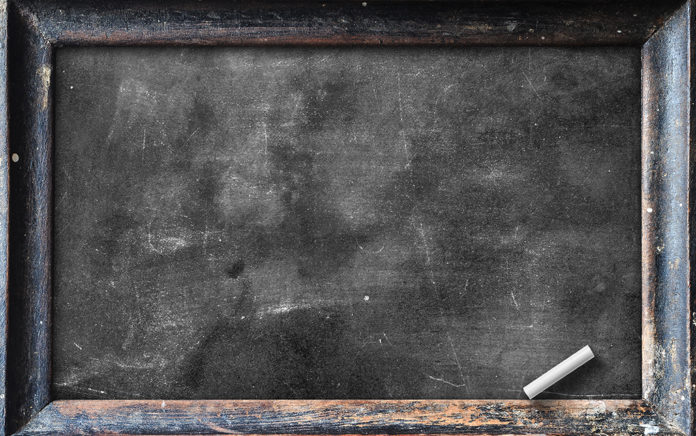 You now have a blank slate. Here are 10 things to consider.
You will never get to return to your church.
Let me be clearer. When you return to gather for worship and fellowship and study, it will not be the same church before the coronavirus pandemic.
The world will never be the same. And neither will your church.
Many, if not most, of our churches are struggling and hurting. Some will not make it. The situation is bleak for many congregations.
But this period is also a time of opportunity. It is a time to rethink your church. It's a time to shed "the way we've always done it" mindset and move into a new and exciting future.
For certain, we don't change our views on the Word of God, the exclusivity of salvation through Christ, or any of the essential doctrines of the faith. But these days are a great time to rethink how you "do church." Here are 10 points to consider:
1. What lessons can you learn from the digital world that you can apply anew on the other side of the pandemic? How can you do church differently digitally?
2. How can you re-discover your community? How can you learn fresh their needs? How can you reach them with the gospel? We have a tool called Know Your Community. It's a great place to start.
3. What should your stewardship look like beyond the pandemic? Should you make some radical changes in how your church funds are used?
4. Will COVID-19 cause you to rethink how you use your facilities? Can they be used for a greater gospel purpose?
5. Those who create dissension in your church kill its spirit. Will you be willing to deal with them forthrightly in the future?
6. How will your church connect and relate to other churches? Are new models on the horizon? Should you be a part of a new model?
7. Is the Sunday-morning-only experience for most churchgoers about to die? How should you respond?
8. What changes would you make if you tossed out the old church calendar and started from a blank slate?
9. Read the book of Acts. Read the letters to the early churches. What changes does your church need to make to become a New Testament church?
10. What does church staffing look like with a blank slate? Is it time to shift models?
These are but 10 of many starting points for you to consider.
Yes, the pandemic is bad news. But the opportunity to etch a future on a blank slate is good news. From this calamity many stronger, more gospel-focused churches will arise.
There is no reason your church shouldn't be one of them.
This article originally appeared on ChurchAnswers.com and is reposted here by permission.