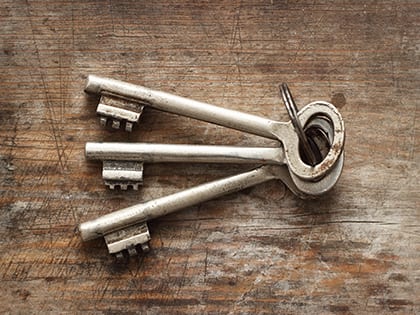 Training the next generation of leaders is an essential task for a vital youth ministry. These keys will get you started.
As I have served in youth ministry and had the opportunity to train and coach churches on youth ministry, there is one thing that always sticks out and that is the willingness to train the next set of leaders. Often times churches and ministry leaders aren't focused on training who's next. This is a miss because without dealing with who's next it will be hard to move to the next level for the ministry and for the church.
Here are a few thoughts on the three keys to training youth ministry leaders:
1. Make time.
If you will train youth ministry leaders you have to understand that it won't just happen. You have to make time for the training to happen. I know of some ministries who train once a month or even once a week depending on the consistence of the ministry. I am a fan of doing it more often however I know that sometimes other events or activities can cause scheduling conflicts. To be honest it doesn't matter the timeframe in which you do it, it matters that you have made the time to train.
2. Have a plan.
Not only should you make time for the training but you should also have a plan for what will happen during the training. This may seem simple but I cannot tell you how often I go to a youth ministry and ask for the training outline and there isn't one. You cannot effectively train your leaders who lead your students without a plan for what they need and what you expect them to have once the training is done. Yes, there should be a desired outcome or fruit from each training session. Now I know that not every ministry has leaders who can train other leaders well or you might not know what to train your leaders on. There are several conferences and organizations who do great training in your area. You can take your ministry leaders to one of these conferences for the training and then have a debrief at your church. The point is you have to train leaders but you also have to train them with a plan. What do they need most? What improvements would you like to see in your leaders or the youth ministry overall? Maybe reaching out to new students, maybe discipleship or something else?
3. Give them the keys.
Finally, once you have made the time and trained them with the plan in mind, you must give them the keys. You must allow the leaders to lead, you can't hold them back but allow them to lead. Give the keys over the leaders knowing that they won't do it the exact way you have done it but that they will follow your training and move the ministry forward. I say it all the time but the more ministry you give away the more ministry you and the church will be able to do. This is because the more people working in focused areas the more work will get done. However, leaders cannot lead in areas where you haven't made time for them, trained them or let them lead.
I hope that you make the decision today to train your leaders and allow them to help the ministry move forward.
Read more from Russell St. Bernard »
Russell St. Bernard (@PastorRuss09) is the youth minister at Reid Temple AME Church's north campus in Glenn Dale, Maryland, and the founder of After the Music Stops, a full-service youth ministry resource company dedicated to assisting leaders and parents as they serve their students.