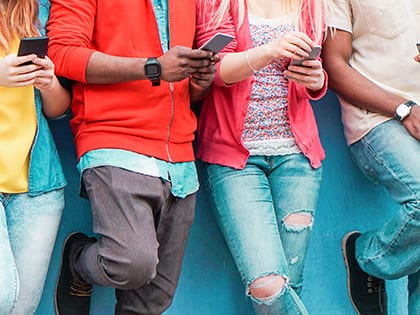 Youth ministry leaders aren't around forever. Here are reasons why you need a succession plan.
We don't often speak about succession in ministry, and definitely not in youth ministry. However, it is clear that none of us will be in the youth ministry forever because we will get older. As a long-time youth ministry leader who has recently transitioned into a different role at my church, I too thought the day would never come when I would shift. I thought I would serve in youth ministry until the day I died, and you would have to wheel me out of the "Remix" (that is our youth service).
While I meant this for all the right reasons, because I loved the students, and still do, I understand now that I had to have a plan for succession if I wanted the best for the youth ministry after me. And there has to be a youth ministry after me if it is to be a "healthy" youth ministry.
But someone reading this might ask why? Good question. Here are some thoughts:
You need a succession plan because you cannot be there forever. Unless you have found the tree of everlasting life next to the tree of the knowledge of good and evil, your days on this earth, like everyone else's, will come to an end and at that point it is too late to try to find a replacement for yourself. Everything runs in cycles and everything has an end, so you must—as a responsible youth ministry leader—begin to plan for the next leader, because you won't always be there.
The changing culture is another reason why you need to have succession plan. I used to be the one who could listen to a song or look at a video and relate to it easily. However, as the culture and the society we live in have changed, this has become less easy for me. I now use the youth ministry leaders we have in our ministry to help me understand the videos and songs from their perspective. This is important, because you won't always be able to understand the culture, and in order to do ministry effectively you must really understand it. I now see my role in this new season as the one who helps to direct the youth ministry leaders and pastors in how to structure and plan for success. We will all go through this season, and it is best for us to prepare for it with a plan for succession.
Finally, it is important for us to plan for succession because the students coming after us have gifts and talents that we do not. If we continue to occupy the role and position, we won't allow them to exercise their gifts and talents. There are places that God has desired for the youth ministry to go, and those places might not be with you as the leader. We all have to understand this and make way for those who will travel behind us and lead the ministry to higher heights and deeper depths. So of course the question is how do you create a succession plan? If you're me, you have several conversations with your senior pastor and your team about what is needed and where you believe God is taking the ministry. Once you are clear on that, then you begin to shape the space for the next leader and even pray for the leader to come from within the ministry. Then you begin to mentor and train toward that end.
What would you include in the process of ministry succession planning?
Read more from Russell St. Bernard »
Russell St. Bernard (@PastorRuss09) is the youth minister at Reid Temple AME Church's north campus in Glenn Dale, Maryland, and the founder of After the Music Stops, a full-service youth ministry resource company dedicated to assisting leaders and parents as they serve their students.